Landing the right spot can turn your Mexican vacation into a legendary trip. However, you need to have your documents in order, including Mexico insurance protection. Worry about planning your trip, then secure Mexican auto insurance policy before taking off. Your peace of mind is important, after all you can't have fun if you're worried about the car.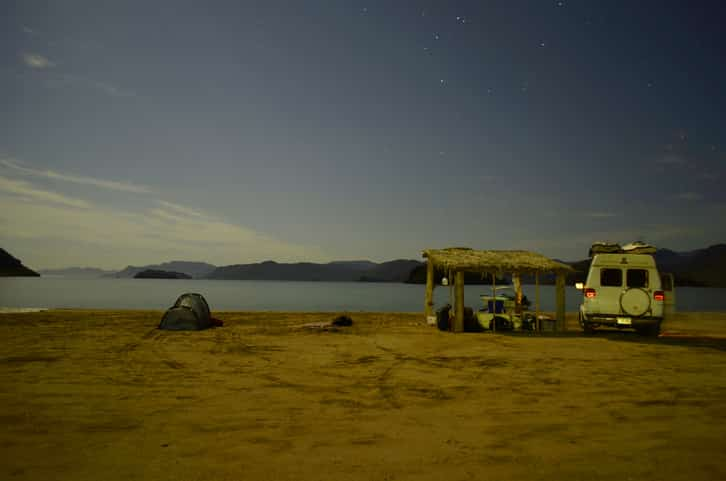 Finding a safe camp site
On the one hand, camping is about solitude, which means you'd ideally want an isolated camping spot. However you need to exercise caution in a foreign country, so pick a location that isn't too risky. It's worth taking the time to research and discover a site with a great reputation. From my experience, the locals are the real experts. Talk to folks on the ground to get a sense of where to stay and you can't go wrong.
Pro Tip:
Mexico insurance online gives you toll road access, so pick up a Mexican auto insurance policy before leaving!
When selecting coverage, you should choose wisely. You can check ratings bureaus like Standard and Poors and the BBB to gauge a provider's service. Additionally, you can always buy cheap coverage but this will work against you in an emergency.
Food handling and cooking options
If you are using a camp stove, plan to travel with plenty of propane for your trip. An RV stove or grill may be another option for seaside meals or cooking in mountain areas. If you are preparing meat or seafood products from local shops, store them in reliable refrigeration or ice chests. Also, take the time to thoroughly cook these foods. Your produce should be washed with purified water to avoid potential intestinal reactions. Although your coverage offers medical evacuation solutions, you should avoid food-related illnesses.