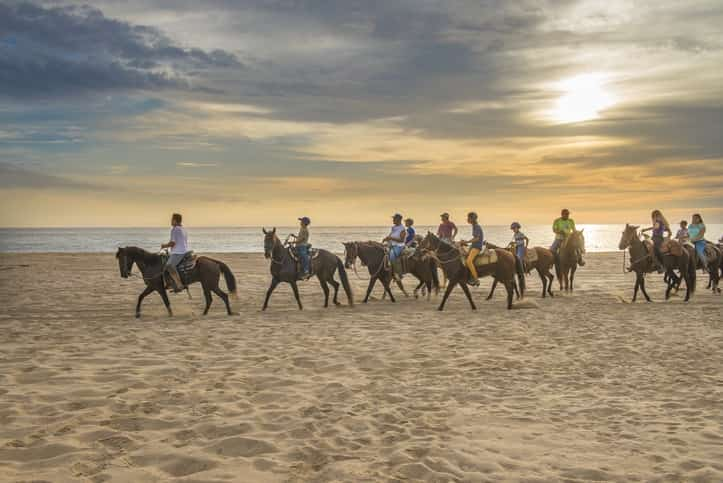 Horseback Riding On The Beach
Nobody wants to spend more money than necessary on vehicle coverage. However, you can shortchange yourself if your policy is not ample enough to address certain possibilities. Most individuals buying insurance may never need to make a claim or use the services. But those who skimp on Mexican insurance with MexicanInsuranceStore.com may find that the decision is a costly mistake. The following are five reasons not to skip out.


Learn more about your Insurance Policy
Mexican labor law: Mexican law establishes minimum death benefits for survivors of those killed in third-party accidents such as a car wreck. Your Mexico insurance from MexicanInsuranceStore.com allows you to opt for various liability limits. An inadequate level of coverage could leave you holding the bill for the remaining death benefit. This is especially true with a fatality where you are at fault.
Single vehicle incidents: Mexican law requires that you have Mexican car insurance to protect others who might suffer damages in a wreck. However, there are cases of single-vehicle accidents that could leave you responsible for your own losses. This may happen if you don't select full coverage insurance.
Medical costs: Liability-only insurance doesn't cover your own medical expenses and those of your passengers if you are at fault in an accident.
Theft: If you can't afford to replace a stolen vehicle, then you really need to consider Mexican insurance that addresses this issue. Remember that you must file your report before you leave the country.
Vandalism: An individual who chooses liability-only or normal full-coverage Mexico car insurance is still not covered for vandalism or partial theft. It may be worth investing in a policy expansion to address these possibilities. Remember this if you will travel in an area that is known for higher levels of such crimes.
Don't forget to buy Mexico insurance
It may surprise you to examine Mexico vehicle insurance for different options. This is because pricing is not significantly different between coverage levels. You may find that for a quick trip, expanded full coverage is only a few dollars more than a liability-only policy. Generate several quotes in order to get a feel for the pricing before you make a final decisions.