Mexico is a beautiful country that offers something for everyone. If you love nature, there is a range of areas to visit and enjoy the natural beauty this country has to offer. The idea of a few days on the water in Baja, California, may be exciting, but you might not want to go through the work of hauling your boat and trailer to take advantage of the opportunity. Of course, there are positive aspects to either land-based or a water-based trip, but in either case, you will need Mexico insurance for travelers if you intend to drive in the country. Likewise, if you decide to tow your own boat down, you will need to be sure that you select quality Mexican insurance coverage, including the boat and trailer.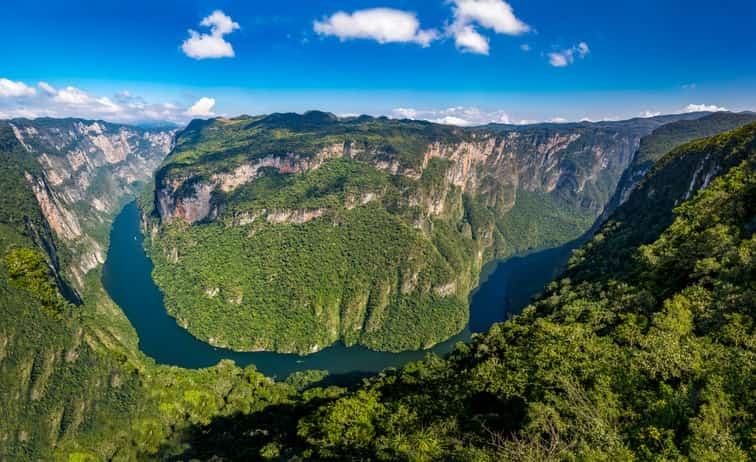 View from above the Sumidero Canyon – Chiapas, Mexico
Sumidero Canyon
Sumidero Canyon is located in the country's southern region, in the state of Chiapas, a few kilometers to the east of Tuxtla Gutierrez. It is quite deep and narrow, with vertical walls reaching 2600 feet in certain parts. There are several lookout points at the top of the canyon, but to really experience the overall beauty of the canyon, it is best to go on a boat tour that will take you along the Rio Grijalva.
There are stunning rock formations to see, as well as wildlife. The more adventurous visitor can go zip lining within the canyon.
Monarch Butterfly Reserves
What could be more exciting than standing in a field where thousands of beautiful butterflies surround you? These monarch butterflies make over 2000 miles to travel to Mexico from Canada for winter. Millions of them undertake this annual trip.
This reserve covered more than 200 square miles and was declared a UNESCO World Heritage site in 2008. There are often so many of them that they weigh down the tree branches when they rest.
There are several of these reserves across Mexico. For example, the Cerro Pelon and Piedra Herrada in Mexico State are open to public visits. In Michoacan, the main reserves are Sierra Chincua Reserve and El Rosario Reserve.
The butterfly reserves of Michoacan are normally open from around mid-November to March and can be visited from 9 am to 6 pm daily. The most popular months are January and February, as the volumes of butterflies peak around then. If you do not like crowds, you should avoid weekends during these months. If you intend to visit Mexico around the end of February or the early part of March, you should ensure that you make hotel reservations in advance. There is a week-long cultural festival that takes place at this time of year and the area can become quite crowded and busy.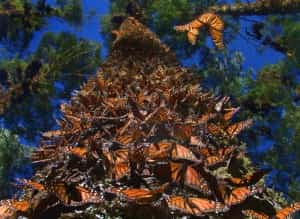 Quality Mexican insurance coverage through Mexican Insurance Store.com includes Roadside Assistance throughout Mexico at no extra charge!
Copper Canyon
The Copper Canyon offers rugged, beautiful scenery. It is located in the state of Chihuahua. The Copper Canyon comprises many canyons that, in total, are deeper and bigger than Arizona's Grand Canyon. The vast elevation creates two specific climatic zones in the area – a cool climate in the higher pine and oak forest and humidity in the sub-tropical forests within the valleys. This change in climatic conditions creates vast biodiversity within the canyon.
Some of the wild animals found within the region include whitetail deer, pumas, black bears, and otters. In addition, there are around 300 species of birds, with many more migratory species within the region.
A popular method of exploration of the Copper Canyon is the Chihuahua al Pacifico Railway. The trains operate daily and follow a scenic route between Chihuahua, Sinaloa, and Los Mochis. The full trip lasts between 14 and 16 hours, climbs up to 8000 feet, and is around 400 miles in length. It goes through 87 tunnels and crosses over 36 bridges. Just don't forget Mexico insurance if you drive.
One of the area's highlights is the Basaseachi Waterfall, which is 246 meters in height. This is the second-highest waterfall in Mexico and is surrounded by pine forests with hiking paths and stunning views of the falls. The best time to visit the canyon is during spring or fall, as this will allow you to avoid temperature extremes.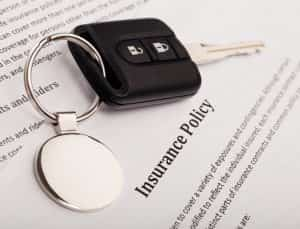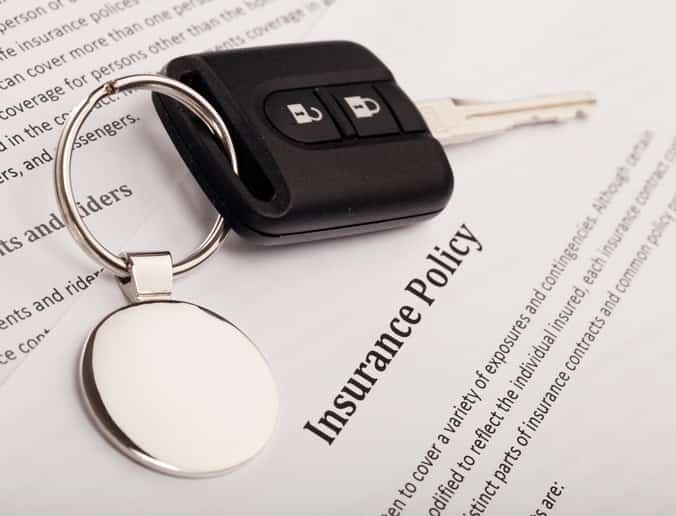 Do Not Forget Your Mexico insurance for travelers Protection
Aside from passports, one of the most important pieces of paper you should have is quality Mexican insurance coverage. It is a legal requirement in the country, and even if you already have car insurance, it will not be valid in Mexico. However, it is an easy task to obtain Mexico insurance for travelers. All that is needed is to go online, search for this type of insurance and decide on the type and amount of cover you wish to purchase.
Once you have searched, you will face a range of policies. It would be best to compare all the options, the costs and the cover offered.
An important factor is to ensure that the car insurance provider is licensed to sell this type of insurance. You will have the option to purchase either liability only or comprehensive policies. If you opt for liability only, your insurer will cover the damage and injury to third parties, but your insurance company will not cover your damages.