Drive down to the Baja Culinary Fest with Mexico auto insurance.
The Baja Culinary Fest is one of the grand events that set Tijuana as a premier international food destination.
For over nine years, the Baja Culinary Fest is four days of intense flavors, delicious aromas, adventure, romance, and discovery.
The event draws the participation of master chefs based locally, throughout Mexico, and the world. The festival also features national and international special guest chefs.
The best part about the Baja Culinary Fest is that you can experience spectacular Mexican and international cuisine without having to spend a lot of time planning a foodie adventure.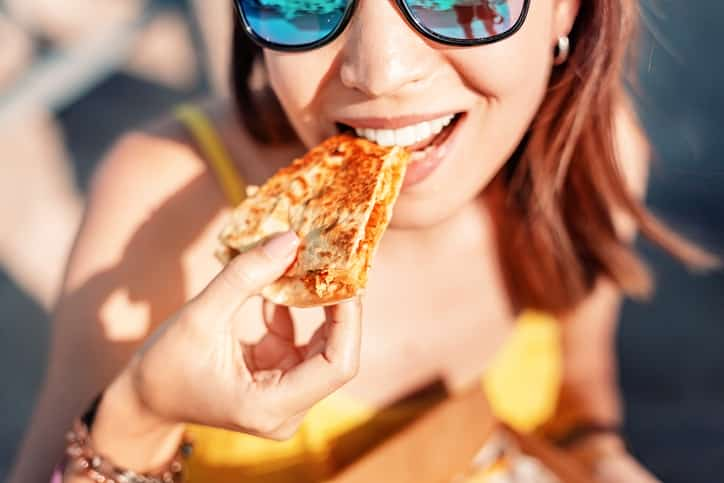 What exactly is the Baja Cultural Fest?
The Baja Culinary Fest is the premier gastronomic festival in the State of Baja California. The event celebrates the art of living, or as the French say, Art de Vivre. Savor and delight in unique culinary experiences from throughout the world. One can also immerse themselves in local culinary creations, wines, craft beers, and all the accouterments that originate in Baja California. All of this happens at the same event.
Each year in early October, the Tijuana Cultural Center hosts the festival. Attendees can learn from local workshops, special guests, and fascinating lectures. All this happens while tasting and enjoying some of the best cuisines on offer. Every year a new region or country is celebrated as the guest of honor. In 2019, it was the Yucatan Peninsula.
Do I need to be a foodie to attend?
If you're a professional chef who aspires to learn more about Baja cuisine, this is a must-visit. Of course, you can be a casual cook and also have a blast. In addition to discovering the finer side of the Mexican food scene, you will mingle with others who share a passion for food.

Of course, don't forget about the vino y cerveza!
Anyone can attend and participate in the Baja Culinary Fest. Make sure to go to the website and get your tickets online well ahead of the event. It sells out every year with a long stand-by line for admission.
You can also subscribe to event notifications from the homepage.
Every year, top chefs from Mexico, the USA, Europe, and throughout the world participate in this grand event. This is not to be missed.
Pro Tip: Visit Baja's famous Ruta del Vino while in Baja. There are dozens of world-class wineries and exquisite dining experiences to savor!
Driving in Baja
Driving in Baja is a breeze. There are plenty of signs that make getting around simple. Just remember that the speed limit in cities is 50Km unless otherwise listed. In Miles, that's about 30 miles an hour.
Like the rest of the world, Mexico uses Kilometers for their distances and speed limits. Slow Down and stay alert.
Should you have any accident or collision, Mexican Insurance Store has got you covered.
Just make sure to pick up Mexico auto insurance online, before taking off. With a  quality Mexican car insurance policy, you can drive around the country with confidence, knowing you are legal, insured, and covered in any event.
So you have Mexico auto insurance. What about Tijuana?
If you're not hip on the local news here, you would be pleasantly surprised to know the city has gone through a bit of a renaissance lately. Discover its underrated art scene, to foodie adventures, to beer, and wine.
Sadly, the news, in its effort to keep you constantly angry and afraid, portrays Tijuana as a perilous region. While there are problem areas in the region, it is far away from the city, beaches, and anywhere you would actually be. In contrast, New Orleans has an exceptionally high violent crime rate, but that doesn't stop visitors from having a great time in the French Quarter.
Have no fear. Stick to the city and the main areas, and you'll have a great time.
Mexico auto insurance from MexicanInsuranceStore includes free Roadside Assistance for easy help if you get stranded!