While exotic carries a connotation of luxury and lushness in a travel context, there are different variations on this idea for the Mexico traveler. You might view beaches as being exotic because of the quality of the waters and sands or because of the types of resorts positioned nearby. You may view jungle destinations in Mexico as exotic as well. Some would classify colonial settings as being exotic. Regardless of your definition and preferences, a drive to any of these destinations requires that you have authentic Mexican car insurance online. Remember, your Mexico car insurance is valid throughout the entire nation.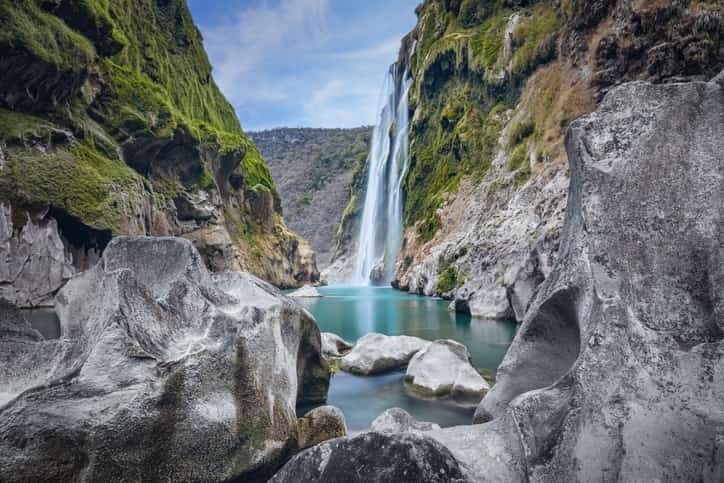 Limited time: Where to go for an exotic getaway
Travel by air allows you to reach a wide variety of exotic Mexico destinations rather quickly. But when you drive, it can take days to get to those places. For a driving vacation that will be short, you need some more northern solutions. With your Mexico car insurance in place, you could consider the tourist community of Rocky Point in Sonora for a resort area that caters to tourists and provides excellent water activities and superior amenities and services.
You could also consider the beaches of Baja Norte, including Rosarito, Ensenada, and the rural areas of the San Quintín Valley. These rural beaches can be some of the most beautiful. And they tend to be lightly populated, great for the individual who doesn't want to be overwhelmed by other tourists. Explore some of the more rugged beach formations south of the valley for some great photography opportunities. You can also look to San Pedro Martír for great mountain experiences in Baja Norte.
Widen Your Options When Selecting Mexico Car Insurance 

It's easy to figure that for a short trip, you need just a small amount of Mexico car insurance. However, a border state in Mexico could have high requirements in terms of damages owed. This is especially true during a serious or even deadly accident. The obligation of an individual causing death in an auto accident in Baja Norte can be many times higher than the obligation in a similar accident in Sonora. The research recommended limits for your policy to ensure that you have adequate coverage before you go.
Mexican car insurance online from Mexican Insurance Store can be purchased on an iPhone!