Although resorts seem to be reported as some of the most family-friendly spots to visit in Mexico, this type of luxury might not fall into your budget for a family vacation. However, this does not mean that you can't find family-friendly destinations that won't break the bank. Your research can be challenging because every review is based on the opinion of an individual. You will ultimately determine whether any of these vacations truly meets your standards. As for those with limited resources who want to maximize their family time, there are plenty of options in driving vacations. A driving vacation does dictate your need to get a Mexican insurance policy for travel. Mexican law requires that all motorists have proper Mexico car insurance coverage.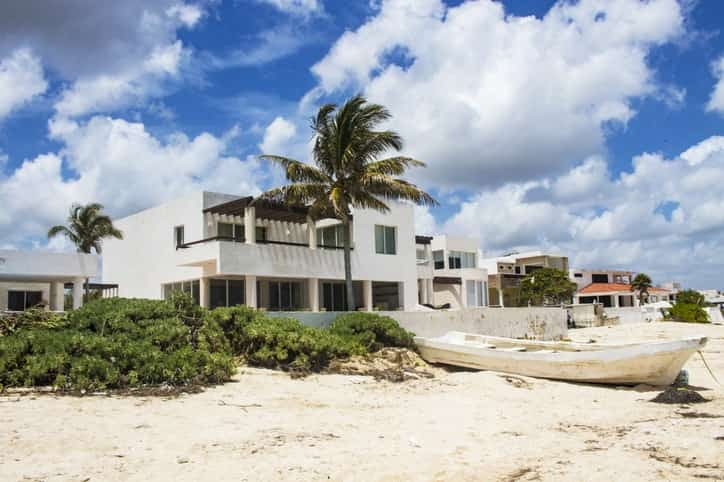 Accommodations – Try a Rental Home

Get more bang for your peso by finding a home for rent on a site like Airbnb or Home Away. You can find reasonable rates, especially if you look for off-season rentals. However, you can often find great rates even for prime travel times. Additionally, a home rental allows you to relax without the family feeling cramped in a motel room. Look for seaside rentals that will give you easy access to swimming and breathtaking views. Consider the reviews of former tourists who have stayed in your prospective rental. Identify whether you will need to provide your own utensils, games, and other indoor items. Most rentals through these sites will actually be paid for in your own currency from home as you make arrangements online. Similarly, you will pay for and print your Mexican insurance policy for travel online.
Family-Friendly Camping
You might be surprised to learn that you can find family camping destinations within an hour of crossing the border. Las Cañadas of Ensenada is one such example, offering tenting or cabins, water slides and rides, zip line attractions, and pools. Bring your own food across the border for barbecuing. Visit a Costco in Tijuana or a Smart & Final in Ensenada for supplies. Consider traveling in an RV and enjoying several communities as you camp on beaches or in small ejidos during your trip. You will need a Mexican insurance policy for travel to cover your RV. You will need to include any towed vehicles or trailers on the primary policy as well.
If you bring ATVs, you may be able to secure Mexico car insurance coverage on recognized roads with these vehicles. However, a Mexican insurance policy for travel on ATVs is not valid for off-road driving. If you tow a second vehicle behind your RV, you will need separate Mexico car insurance coverage.
Mexican insurance policy for travel from Mexican Insurance Store.com gives you peace of mind!