Mexico Auto Insurance Protection – A Mexican Beach Vacation for the Whole Family
Family holidays have special requirements as there are a range of needs that should be taken into account. Not only do the adults in the group want somewhere to relax, but the children need to be kept entertained as well. One excellent Mexican resort which is suitable for adults and children alike is Akumal Family Resort in Akumal Bay, which is a sheltered, calm beach and lagoon. It is about 20 minutes' drive from Tulum in the Yucatan.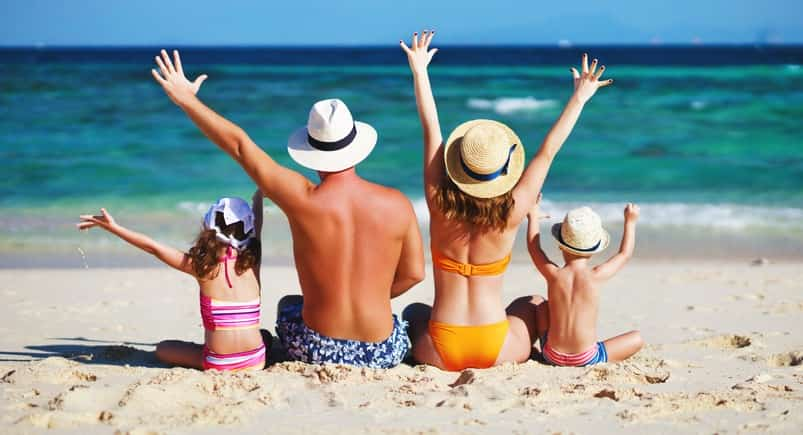 The main features of the 128-room resort are its proximity to the sea and the magnificent opportunities that are available for snorkeling.Visitors are able to snorkel with sea turtles and dive where there is stunning coral reef. There are archaeological sites to visit at Tulum, Coba and Chichen Itza. There are several natural reserves in the region.
The town of Playa del Carmen is a haven for shoppers. You can obtain authentic Mexican products, food and entertainment for the entire family. The resort offers the entire family both water and land activities, including ping-pong, beach volleyball and water aerobics. There are comedy shows, beach parties and guest competitions that are held during the evening.
From April to September each year several species of turtles visit the area to nest. Last year about 37000 turtles were born on the beaches in the area. It is vital that you not disrupt the turtle life by using a flash when taking photographs. If you are going for a walk at night, you should take a flashlight with a red filer and not leave it on for long periods of time. The Cancun airport is only 55 minutes away. Downtown Cancun is about an hour's drive away, Tulum is 20 minutes away and Playa del Carmen 25 minutes away.
If you intend driving to the family resort in Akumal, you should ensure that you obtain high quality Mexico auto insurance protection. Car insurance for Mexico is reasonably priced online. If you are from Canada or the US, your current insurance will not be valid in Mexico. Although some domestic policy providers might state that you may be covered for physical damage if you travel in Mexico, you should contact your insurer to confirm this, but you will still be required to purchase a car insurance for Mexico policy as liability you do to others is NOT covered. It is mandatory to have it.
Mexico auto insurance protection can be obtained by doing an online search for car insurance for Mexico. Once you have a list of providers, you should make a list of those that best suit your needs and do a thorough comparison. Before you make a final decision about the best policy, you should consider the value of your vehicle and what it would cost you should you be involved in an accident. You should also consider what would happen if your vehicle was totaled. If your vehicle has a loan, you may have to obtain permission from the finance company to take the vehicle into Mexico.
It is theoretically possible for you to buy Mexico auto insurance protection at the border, however, the time constraints and queues will not allow you to do sufficient research. This normally results in you buying the first car insurance for Mexico policy offered to you, which may not be suitable for your needs, especially if you are in an accident.
This usually means bare bones Mexico auto insurance protection and less desirable Mexico auto insurance protection which costs more, especially in fees. There is no need to settle for less and put yourself at unnecessary risk with a little planning.
Mexico auto insurance protection from MexicanInsuranceStore.com comes with roadside assistance throughout Mexico
Learn more about car insurance for Mexico online