Many Mexican families travel during the week following Christmas, and you may find that this is an enticing time to make a short trip into the country as well. You'll find that there are more glitzy New Year's Eve activities in bigger cities, but you can also find enjoyable activities in smaller towns too. Your Mexico insurance celebrations need to remain in effect throughout your stay. However, you might want a long-term Mexican insurance policy for tourists if you'd like to visit periodically in the coming year.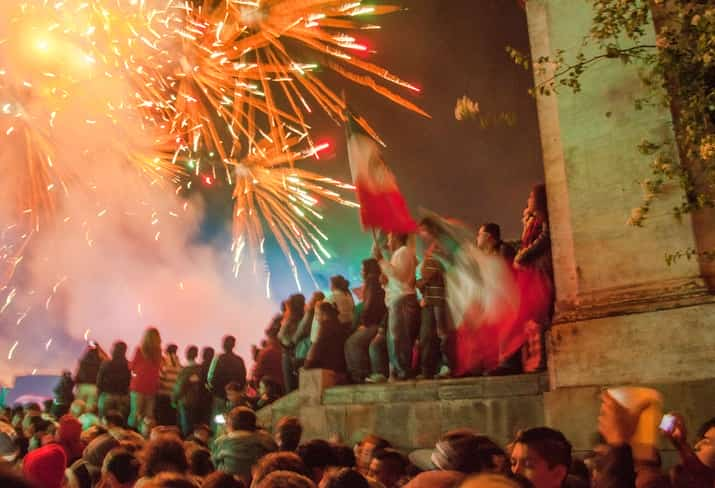 Larger Cities and New Year's Celebrations
Locations like Rocky Point, Ensenada, and Rosarito may be fun for those who still want a bit of glitz as they visit a foreign destination. Rocky Point hotels, for example, may offer New Year's Eve parties that allow formal or casual wear. Concerts are offered at others. Similarly, hotels in Ensenada and Rosarito often offer activities that will allow you to ring in the año nuevo in Mexican style. Because there is so much tourist activity, you'll typically fit in without difficulty.
Small Town Fun
You might truly prefer the quaintness of a rural New Year's Eve. Tamales steam in huge pots on outdoor fires. Cuetes explode in the background amidst the squeals of youngsters. The air is often cool and humid, especially in seaside locations. Dress warm, and remember to bring a few extra blankets for your hotel or rental home.
Planning Your Mexico Insurance for 2016 and Beyond
Short trips are best managed with a limited policy of Mexico insurance for New Year's. However, you may find during your vacation that you need more than Mexico insurance alone. You can select a Mexican insurance policy on a long-term basis of six months or for a full year. As you decide on the best duration for your Mexico insurance plans, consider whether you will be in the country for at least three full weeks over the year's time. Additionally, determine whether you expect to use the same vehicle for each trip.
Mexico insurance by MexicanInsuranceStore.com comes with Roadside Assistance including bail bond throughout Mexico at no additional cost!