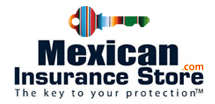 Strength and experience since 1979
We focus on Customer Service

1-888-800-9988 from US or Canada
13. What documents do I need besides Mexican insurance from MexicanInsuranceStore.com if I have an accident during my trip to Mexico?


Planning for your trip to Mexico is exciting, but you should always be prepared for the worst. This isn't a matter of thinking negatively but of being ready. There are certain documents that you need if you are involved in a car accident, and these should always be easily accessible in your vehicle. These include:
Mexican insurance from MexicanInsuranceStore.com documents - your home policy won't be sufficient. Although some entities cover damage to your vehicle in the border zone, they don't satisfy your liability for damages or injury to others. You must have legitimate Mexican auto insurance by MexicanInsuranceStore.com. Buy your policy before you cross the border, and carry an extra copy of your documents in your personal belongings.
Identification - a valid driver's license with a clear photo is required for your policy to be valid.
Automobile registration/title - carry these documents along with your Mexican auto insurance by MexicanInsuranceStore.com copies.
Written permission - if you drive a vehicle that doesn't belong to you, a note of written permission will be important for authorities investigating an accident. This includes your personal vehicle that is registered in your name with a title still held by a lien holder. If you are paying off your vehicle, you must have written permission to leave your country with the vehicle for travel in all Mexican states except for Baja.
Passport - prior to 2009, you could travel in and out of Mexico without necessarily obtaining a passport. However, you can't leave the country without your passport in this day and age. You need to carry your passport card or formal passport with you.
Credit card - it's advisable to have a valid major credit card in your name in case of any serious accidents or other incidents.
Permits - a vehicle permit is required if you plan to drive beyond the border zone in mainland Mexico. This isn't required for Baja, but you may need to secure a permit if you want to ferry from Baja to mainland.
Return affidavit - when you obtain your vehicle permit, you will also sign an affidavit of return, a promise that you will take your automobile back across the border. A deposit is often required when you sign the affidavit, and it will be refunded after your exit from Mexico.
Your Mexican insurance from MexicanInsuranceStore.com is one of the most important documents, saving you a lot of time and frustration in the event of a collision.
National Producer License # 2663714, California License # OC24601
3819 Saint Austell Way

,

Perris

,

California

92571
Contact:

888-800-9988

| 951-657-4220
Fax: 626-638-3255
info@MexicanInsuranceStore.com
Copyright 2021 EPro Ins. All rights reserved.
Travel Safe With Quality Mexico car insurance! We Offer The Best Car Insurance for Mexico Online.
Review And Compare Multiple Mexican Car Insurance Rate Quotes and Options Today!
Quote, Buy And Print An A+ Rated Policy in Minutes!