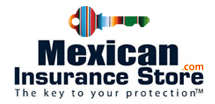 Strength and experience since 1979
We focus on Customer Service

1-888-800-9988 from US or Canada
32. Are your Mexico Car Insurance claims paid in U.S. dollars?


Yes. Your Liability Limits are displayed in US dollars with Mexican Insurance Store, and you are paid in US dollars. This payment consideration is significant to understand; if claims were only reimbursed in Mexican pesos like some other companies try to do, you may believe that you purchased larger liability limits protection than you actually did. After all, 500,000 pesos is equal to approximately $50,000. While Mexico car insurance shopping with us, you will see that claims are paid in United States dollars every time. As a result, you will never have to worry about exchange rates or the amount of coverage you choose. All coverage amounts are clearly displayed on your policy certificate as U.S. dollars. Our objective is to safeguard you while you drive in Mexico and make your Mexico car insurance shopping as simple and painless as possible.
National Producer License # 2663714, California License # OC24601
3819 Saint Austell Way

,

Perris

,

California

92571
Contact:

888-800-9988

| 951-657-4220
Fax: 626-638-3255
info@MexicanInsuranceStore.com
Copyright 2022 EPro Ins. All rights reserved.
Travel Safe With Quality Mexico car insurance! We Offer The Best Car Insurance for Mexico Online.
Review And Compare Multiple Mexican Car Insurance Rate Quotes and Options Today!
Quote, Buy And Print An A+ Rated Policy in Minutes!