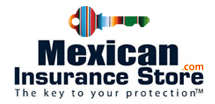 Strength and experience since 1979
We focus on Customer Service

1-888-800-9988 from US or Canada

29. Will my Mexican insurance policy protect the items that are in my vehicle?


NO. A Mexican insurance policy offers coverage for your vehicle and/or liability that you do to others. If contents are stolen or lost from your vehicle, you will not be able to file a claim. If your entire vehicle is stolen, you will be able to file a Mexican insurance policy claim - but your claim will not reimburse for contents that were in your car. The best thing to do is to not keep valuable items in your car while it is unattended. Keep them locked up in your hotel or at minimum, in the trunk of your car.

If you'd like to protect the valuables in your car, your homeowners or renters insurance policy may do the trick because "contents away from premises" coverage is usually worldwide. Call your homeowners agent or insurer. Also , it's not always in your best interest to make small claims against your homeowners policy as it may increase your premium on renewal and you may have a $250 or $500 deductible.
National Producer License # 2663714, California License # OC24601
3819 Saint Austell Way

,

Perris

,

California

92571
Contact:

888-800-9988

| 951-657-4220
Fax: 626-638-3255
info@MexicanInsuranceStore.com
Copyright 2021 EPro Ins. All rights reserved.
Travel Safe With Quality Mexico car insurance! We Offer The Best Car Insurance for Mexico Online.
Review And Compare Multiple Mexican Car Insurance Rate Quotes and Options Today!
Quote, Buy And Print An A+ Rated Policy in Minutes!