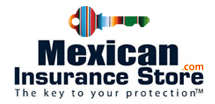 Strength and experience since 1979
We focus on Customer Service

1-888-800-9988 from US or Canada

31. I have noticed that some type of car insurance is included when I pay my tolls on Mexican toll roads. Why do I need Mexican car insurance policy, then?


Informatiom: There are a couple of good reasons why toll road coverage is not adequate. First of all, protection that is provided when you pay your tolls only works for damages to the road and/or your vehicle that are caused by the road itself. If you are in an accident that has nothing to do with the toll road itself, you will not be able to file a claim. The only benefit that this type of protection provides is protecting you in case you somehow damage the toll road. This type of protection cannot work as a substitute for a quality Mexican car insurance policy.

The other reason that toll road coverage is not a good replacement for a Standard policy is because it goes out of effect as soon as you leave the designated road. While pay for use roads are popular in Mexico, you are not going to be on them even 75% of the time. Every time you exit a designated road, the toll road insurance quits protecting you. There are no two ways about it: You need to purchase a top quality Mexican car insurance policy. The coverage that is provided when you pay to enter the road does not really protect you from the most serious trouble.
National Producer License # 2663714, California License # OC24601
3819 Saint Austell Way

,

Perris

,

California

92571
Contact:

888-800-9988

| 951-657-4220
Fax: 626-638-3255
info@MexicanInsuranceStore.com
Copyright 2021 EPro Ins. All rights reserved.
Travel Safe With Quality Mexico car insurance! We Offer The Best Car Insurance for Mexico Online.
Review And Compare Multiple Mexican Car Insurance Rate Quotes and Options Today!
Quote, Buy And Print An A+ Rated Policy in Minutes!