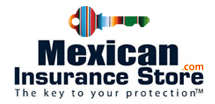 Strength and experience since 1979
We focus on Customer Service

1-888-800-9988 from US or Canada

28. Do Mexican insurance policies cover my vehicle if I drive it off-road?


Mexican insurance policies will NOT cover your vehicle off-road. If you damage your vehicle off-road you will be voiding the terms of all Mexican insurance policies coverage. Please read your policy for the exact wording. The same is true about racing; if an accident occurs and it can be shown that you were engaging in drag racing or other questionable contests, all Mexican insurance policies will be considered null and void.

As you can see, it is best to stick with normal driving activities while you are down in Mexico, and if you travel off-road its at your own risk. It should be noted, however, that many Mexican roads are basic dirt tracts; in some cases, they are poorly maintained. As long as you remain on actual roadways, though, you will more likely than not be considered not to be off-roading. If you deliberately take your vehicle and drive it around off of marked roads, you will be violating the terms of your Mexican insurance policies. After all, using your vehicle in such ways dramatically increases your odds of doing damage to your vehicle or being involved in an accident.
National Producer License # 2663714, California License # OC24601
3819 Saint Austell Way

,

Perris

,

California

92571
Contact:

888-800-9988

| 951-657-4220
Fax: 626-638-3255
info@MexicanInsuranceStore.com
Copyright 2021 EPro Ins. All rights reserved.
Travel Safe With Quality Mexico car insurance! We Offer The Best Car Insurance for Mexico Online.
Review And Compare Multiple Mexican Car Insurance Rate Quotes and Options Today!
Quote, Buy And Print An A+ Rated Policy in Minutes!