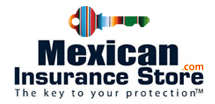 Strength and experience since 1979
We focus on Customer Service

1-888-800-9988 from US or Canada

27. Am I allowed to drive someone else's car into Mexico with my Mexican auto insurance policy?


Technically, you are allowed to drive somebody else's car into Mexico without any special documentation. However, you could run into some serious red tape in the event of an accident. Your Mexican auto insurance policy will cover you, but you might have a hard time explaining whose vehicle you are using and that you have permission to drive it. If you have to drive someone else's car into Mexico, secure a letter of permission from them and if in doubt, have it notarized.

In general, it's usually best to drive your own vehicle into Mexico. When a vehicle is registered in your own name, and you can prove it, any issues that crop up will be handled a lot more smoothly. The authorities like seeing matching documentation; if your passport, picture ID, vehicle registration and Mexican auto insurance policy all carry your name, you'll have a much easier time handling any incidents that occur. Mexican nationals with Mexico drivers licenses should NEVER cross the border driving someone elses US plated vehicle.
National Producer License # 2663714, California License # OC24601
3819 Saint Austell Way

,

Perris

,

California

92571
Contact:

888-800-9988

| 951-657-4220
Fax: 626-638-3255
info@MexicanInsuranceStore.com
Copyright 2021 EPro Ins. All rights reserved.
Travel Safe With Quality Mexico car insurance! We Offer The Best Car Insurance for Mexico Online.
Review And Compare Multiple Mexican Car Insurance Rate Quotes and Options Today!
Quote, Buy And Print An A+ Rated Policy in Minutes!