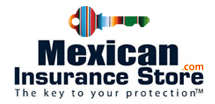 Strength and experience since 1979
We focus on Customer Service

1-888-800-9988 from US or Canada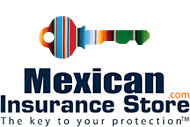 23. What happens to my coverage if I am involved in an accident while drinking or on drugs?


Drinking and driving is a very serious offense in Mexico. As such, all Mexican insurance policies are null and void if alcohol or drugs are factors during an accident. It is your responsibility to not drink and drive while visiting Mexico. Mexico authorities can impose very stiff penalties on anyone who is caught driving under the influence. No leniency is given to foreigners, either, so you will have to contend with their legal system just like anyone else.

More than likely, being caught drunk driving in Mexico will land you in jail for a considerable period of time. What is worse is that, upon conviction, you could easily end up in prison. Years ago, this was not something that the authorities cared about very much. In those days, a slap on the wrist was the most that a person could expect.

Now, authorities are cracking down. The best quality Mexican car insurance policy will not protect you if you decide to make the serious mistake of drinking and driving. Always have a designated driver with you if you need to drive to your destination for the evening - or make sure that you have the phone number for a taxi cab.

ALL policies sold in the marketplace are null and void if the driver responsible for an accident is under the influence of drugs or alcohol.

National Producer License # 2663714, California License # OC24601
3819 Saint Austell Way

,

Perris

,

California

92571
Contact:

888-800-9988

| 951-657-4220
Fax: 626-638-3255
info@MexicanInsuranceStore.com
Copyright 2021 EPro Ins. All rights reserved.
Travel Safe With Quality Mexico car insurance! We Offer The Best Car Insurance for Mexico Online.
Review And Compare Multiple Mexican Car Insurance Rate Quotes and Options Today!
Quote, Buy And Print An A+ Rated Policy in Minutes!