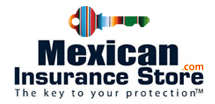 Strength and experience since 1979
We focus on Customer Service

1-888-800-9988 from US or Canada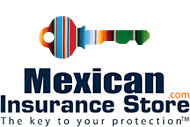 25. Can my car be impounded if I have Mexican car insurance coverage?


The vast majority of Mexican vacations go off without hitches. You can dramatically increase your odds of having a smooth, worry-free vacation by investing in top-quality Mexican car insurance coverage. Once you are protected by a good policy, you can explore everything that Mexico has to offer. Every now and then, though, trouble can arise. If your vehicle is impounded, you need to know that only the registered owner of the vehicle is allowed to sign for its release. If you are involved in an accident, or if your car is stolen, your policy will kick in to help you get back on track in no time flat.



In case of an impounded vehicle, the registered owner is the only one authorized to sign for its release and it must be done in person.
---
If you happen to be involved in a vehicular accident, it is vital that you report it to the authorities ASAP, and always before leaving Mexico if you want your claim to be taken seriously. Do otherwise and your company has no legal obligation to pay any loss even if your claim would have been covered.
An automobile accident is more than just a chance event - it a felony in Mexico. They can take your car (impounded for sale to help pay damages they deem you have done to others) and put you in jail, so protect yourself financially and purchase quality coverage. Claims for Property Damage to third parties are settled on an "actual cash value" basis, guided by Law.
It may be important to understand, that coverage you purchase from any insurer will not respond to claims or suits brought against you in the United States or Canada for a loss which occurred in Mexico. All liability claims under a policy must be reported before leaving the country for the policy to apply. You should ask questions such as, does the insurer include Legal Assistance, Bail Bond, Roadside Assistance at no extra cost?
Are the more serious claims handled in the United States, saving you the time, frustration, and expense of traveling South of the border multiple times to fullfill your legal obligations? Does your carrier allow you to repair your vehicle in the US or Canada, not just Mexico?
Are you purchasing a snail mail handwritten paper policy from a local agent? or an electronic policy, instantly available to your carrier?
National Producer License # 2663714, California License # OC24601
3819 Saint Austell Way

,

Perris

,

California

92571
Contact:

888-800-9988

| 951-657-4220
Fax: 626-638-3255
info@MexicanInsuranceStore.com
Copyright 2021 EPro Ins. All rights reserved.
Travel Safe With Quality Mexico car insurance! We Offer The Best Car Insurance for Mexico Online.
Review And Compare Multiple Mexican Car Insurance Rate Quotes and Options Today!
Quote, Buy And Print An A+ Rated Policy in Minutes!