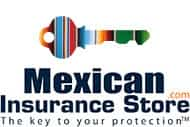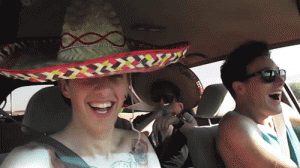 Laughing Gringos
Mexican Insurance policy with MexicanInsuranceStore.com – 4 Reasons People Laugh at Your Coverage
Your friends may or may not be helpful as you sincerely research the need for a Mexican insurance policy with MexicanInsuranceStore.com. As you plan for your trip, people can be full of opinions based on their experiences, and those who have successfully traveled without Mexican car insurance may laugh at your concern. As they insist that you don't need a Mexican Insurance policy with MexicanInsuranceStore.com, consider these reasons that they may use to justify their perspectives:
Money was tight when they traveled, and they didn't see the need to spend it on a Mexican insurance policy with MexicanInsuranceStore.com. Unfortunately, those who have experienced wrecks without Mexican car insurance aren't laughing about the expensive outcomes they've had. I know of one $25,000 vehicle that was stolen and the owner had to pay the loan back for 5 years, without benefit of the ride.
They couldn't find an open Mexican insurance stand and traveled across the border without coverage. While they might have made it back safely, they could have easily handled the issue online by purchasing Mexican insurance policy with MexicanInsuranceStore.com. Don't let unfamiliarity with the border cities be a reason to jeopardize yourself financially and legally. Online solutions are very easy to implement.
False assumptions lead to presumptuous behavior. Friends who believe that Mexican authorities are easy on foreigners because of tourism dollars coming into the country are seriously mistaken. You won't understand this until you are face to face with a law officer who is not laughing at your lighthearted view of an accident or other legal infraction. Mexican car insurance is no laughing matter if you want to be treated well in case of a wreck. The authorities MUST hold you until your damages are paid.
Misreading at-home coverage can lead to a humorous view of those who spend money on Mexican coverage. In some cases, home policies may provide minimal coverage for a wreck experienced in a border zone. However, this is restricted to coverage for damage to your vehicle in a very limited area. If your accident occurs only slightly beyond that area, it won't be honored. Additionally, Mexican authorities won't honor a policy that doesn't cover your liabilities toward Mexican citizens in an incident, and US coverage is invalid.
It is a legal requirement to travel with proper coverage as you drive on Mexico highways. Although your friends may laugh at your inquiry or at your buying a Mexican insurance policy with MexicanInsuranceStore.com, you may be the one who ends up smiling as you gain access to valuable support services in case of a wreck and you are not in jail. Find your coverage questions and answers here.
Each Mexican insurance policy with MexicanInsuranceStore.com comes with FREE Roadside Assistance at no additional cost.