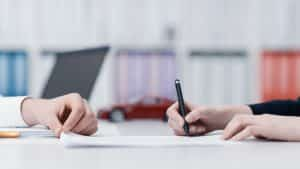 Having a Mexican Insurance Store Mexican Auto Insurance policy is usually not enough. You need to know and understand how and when your Mexico Auto Insurance company should help you. In other words you should have a clear understanding of what it is you are paying for. This way you will be able to seek the services of your insurer appropriately. This information should be handed to you when you undertake the policy. It includes the procedure you should follow after an accident.
Simple Steps To Making A Mexican Auto Insurance Claim!
Quality Mexican Insurance companies have a similar procedure so you dont usually need to worry when you are involved in an accident with a company car, or even someone elses car as long as the application was filled out correctly. If you purchase a Mexican Insurance Store.com policy, the insurance follows the vehicle so anyone can drive as long as they are 21 and possess a valid drivers license.
Some Mexican auto insurers offer "named driver" policies and charge daily for each additional driver which is more restrictive and more expensive. The first step is that most Mexico auto insurers expect you to make is to inform them immediately, in fact while you are still at the scene of the accident.
This assists them to gather enough information to be able to process your claim. It also helps in case of a serious accidents that need lawyers. Its advisable to wait for the insurance assessor to arrive before you make any commitment.
A Mexican auto insurance adjustor is deployed immediately to the accident scene as soon as you report it. Some tips to always be aware of is to never accept fault or liability. Always wait for your assessor who then decides if its safe to accept liability or not.
Some Mexican insurance companies will decline to reimburse the claim if you accept liability without their consent. This also applies for very minor cases like mild hits, a scratch or a dent. If you commit to pay for those small repairs out of pocket without informing your insurer they may decline to reimburse you. Incase your adjustor is far away or unable to come quickly; its important to describe the scenario to your insurance company and asks them for necessary action to take.
Mexican Insurance Store.com policies thru ACE have a Claims service and roadside assistance Guarantee. Its the ONLY services guarantee in the Mexican insurance industry. Their advice may prove to be valuable as it may get you out of trouble especially when police are involved.
You may be required to present information to your Mexican auto insurance company whenever you are at fault. When driving always ensure you have your insurance policy number, your brokers number and the insurances hot line number with you in the car and on your person.
Many times the authorities will take your papers and not return them. Mexican Insurance Store.com provides all consumers ID cards to put inside your wallet so you will always have a means to communicate through an 800 number that works throughout all of Mexico.