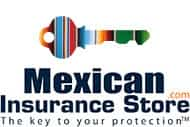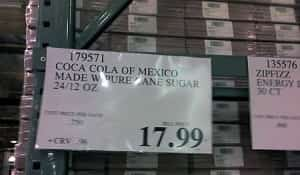 COSTCO Mexico
Mexican insurance for cars from MexicanInsuranceStore.com and Where to Shop on the Road in Mexico
If your travels will involve more than just a few days in Mexico, you may wonder just how much you should take with you where supplies are concerned. It's helpful to recognize that many familiar foods and personal products are available, but knowing the types of areas you will visit or travel through may help you to decide more about stocking up. Your Mexican insurance for cars from MexicanInsuranceStore.com should be handled while you are still at home so that you are assured of reliability and quality. Buying Mexican insurance south of the border may result in unreliable coverage. Mexican insurance for cars from MexicanInsuranceStore.com is required in order to drive on any highway in Mexico.
Shopping at Franchises
You may be surprised to discover chains like Costco and Smart & Final in Mexico, but they are available in areas such as Tijuana and Ensenada. Your membership card may even suffice in Mexico, and you can verify similar options prior to leaving. You should be aware that you may not find all of your typical favorite items in a south-of-the-border location, and you may find an abundance of more common staples for the region. However, you will appreciate some level of familiarity as you transition to shopping in a foreign setting.
Mexican franchises include Calimax for groceries, Pemex for gasoline and OXXO for convenience store items. The quality is generally good when you need to buy supplies, and you will find these settings in larger cities often rival some of the nicer spots north of the border.
Shopping in Small Shops
Both larger cities and small towns have their share of small shopping settings. Mom and pop spots may be very limited on variety, and the smallest of these often cater to those who live day to day rather than week to week financially. Fruits and vegetables may be a bit blemished, and you will need to be vigilant with meat and dairy items. You might buy a jug of milk and find that it sours quickly. You can survive on local goods in these settings, but you may need to budget for some such losses.

Mexican Insurance for Cars from MexicanInsuranceStore.com
Your Mexican insurance south of the border won't go sour on you if you invest in a quality policy from the start. It's wise to opt for higher limits on your Mexican insurance for cars from MexicanInsuranceStore.com so that you are covered in case of an extreme incident. You can also update details and purchase supplemental coverage if your stay extends beyond your initial policy period.

Mexican insurance for cars from MexicanInsuranceStore.com comes with Roadside Assistance throughout all of Mexico.