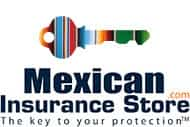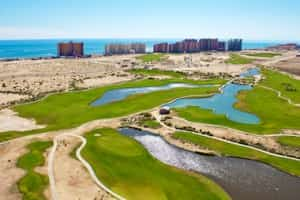 Las Palomas Golf Course
Mexican Insurance for Arizona – Desert Driving from Phoenix to Rocky Point
Those who live in Phoenix might be all too familiar with desert driving concerns, but crossing a border can cause some folks to put aside cautions that they might otherwise exercise on an extensive driving expedition through desert areas. As you prepare to head to Rocky Point or further south, one of your first priorities should be planning for that unexpected desert breakdown. Although it hopefully won't happen, having reliable Mexican insurance for Arizona drivers is important just in case of that car problem. Mexican auto insurance for Arizona drivers may only be needed to get help with a flat tire or a dead battery being jumped. However, towing coverage included with your Mexican car insurance for Arizona is important if you are stranded because of a serious mechanical issue.
Learn more about Mexican Insurance for Arizona drivers at MexicanInsuranceStore.com!
Why buy online Mexican insurance for Arizona?
The trip from Phoenix to Rocky Point is approximately five hours, but a stop at the border to buy Mexican auto insurance for Arizona can create a delay in the travel time. If you are able to review options in coverage, you might spend a significant amount of time deciding on deductibles, liability limits, and specific policies. If you make a quick decision, you could find that you are inadequately covered in case of an accident. However, online Mexican car insurance for Arizona can be evaluated at length or selected quickly without creating a delay in travel times. However, you do want to be sure to select coverage from a company with excellent financial ratings to ensure that a claim will actually be processed in the event of an incident.
Pro Tip: Mexican insurance for Arizona is required, so pick up Mexican auto insurance for Arizona before leaving!
What else is needed when crossing into Mexico?
After you've select Mexican auto insurance for Arizona, you will want to be sure that your registration is up to date. If you will drive a vehicle that you don't own, carry a letter of permission from the owner. If your vehicle is financed, your Mexican car insurance for Arizona should be approved by your lender. You will also need your passport or passport card to safely enter and exit Mexico.
Mexican insurance for Arizona from Mexican Insurance Store includes Roadside Assistance for peace of mind!