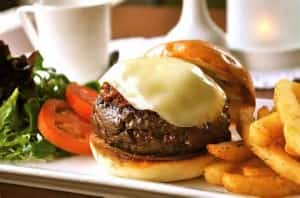 Top-rated Mexican auto insurance – Fast Food Solutions on the Road in Mexico – When You Need Familiar Fare
Although Mexican food and culture can be exciting, you may find that there are moments when you crave something more familiar. If you are in the country for an extended period of time, for example, culture shock may have you wondering if you will ever want to see another tortilla again. It's helpful to be well-prepared in many ways for a long trip, and your top-rated Mexican auto insurance is an important part of that preparation. Handling your Mexican insurance for Baja at home allows you to explore details from the comfort of a familiar setting. You need top-rated Mexican auto insurance now because a physical policy is now required in order to drive legally on any Federal highway in Mexico.
Is There Fast Food in Mexico?
While there are very definitely choices in fast food as you travel, those options may not always be immediately familiar. For example, tacos are pretty quickly prepared, but they are typically much different from driving through a Taco Bell or Del Taco restaurant. You can find roasted chicken that smacks of similarity to El Pollo Loco's offerings, but you may find that you are served sides of French fries and ketchup. Pizza restaurants may be one of the most surprising options as you enjoy giant-sized pizzas with frijoles and jalapeños on top. Don't stare too deliberately if you notice locals dipping their pizza in ketchup – it's a thing!
You may breathe a sigh of relief as you observe Burger King, Carl's Junior, or McDonald's in tourist towns. You can expect these food options to be very familiar based on your at-home experience. You can also enjoy the food choices at Costco in similar manner to at-home options. Keep your eyes out, though, because these are not as common as the street taco stand.
Culture Shock, Traffic Accidents and Top-rated Mexican auto insurance

While food is one area in which you might get frustrated, a traffic accident is a much more serious situation as cultural and legal issues are considered. Your top-rated Mexican auto insurance is a very big deal because of Napoleonic code. In legal issues, Mexico is a little bit backward from the U.S. because guilt is presumed and innocence must be proven. It's tough to prove your innocence if you break the law by not carrying Mexican insurance for Baja. Safeguard your stomach from jail food by carrying enough top-rated Mexican auto insurance.
Top-rated Mexican auto insurance from Mexican Insurance Store.com comes with roadside assistance, legal and repair in the US
Learn more about Mexican insurance for Baja