Border crossings can be exciting as you embark on your trip into a foreign country. However, you may wonder about potential problems at the border. It's important to know the hours of operation for points of entry so that you don't arrive and find that you have to wait in line. Additionally, it's important to know about potential reasons you might be stopped. You can save yourself one border challenge by purchasing your Mexico auto insurance for tourists before you set out on your trip. It only takes a few minutes of your time to get a Mexican insurance quote, and you can handle this detail well before you need to leave.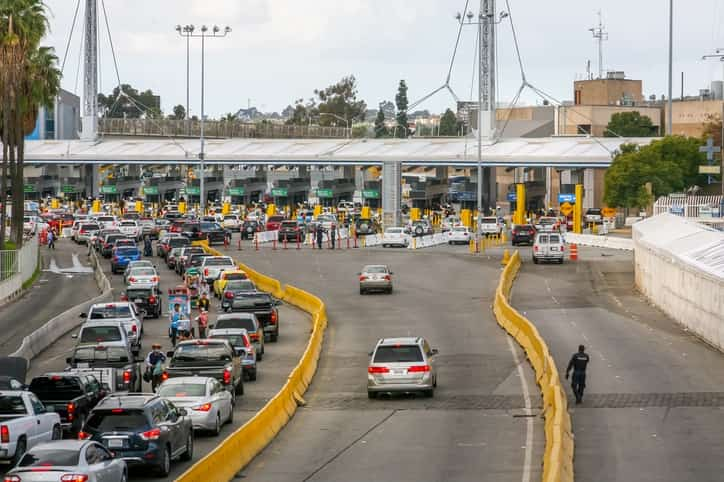 Official Stops Upon Entry Into Mexico
As you approach the border, you will notice red and green lights in each travel lane. When you approach, you need to wait for the light to signal you ahead. A green light means that you are clear to enter without a stop. A red light means that you need to pull over for inspection. While the red lights are less common, they can occur. An official may want to question you about your intent for visiting the country. He may want to inspect your vehicle for goods being brought across the border. Unusually large loads in vehicles like trailers may receive more attention. Vehicles that travel across frequently may also receive attention. In general, tourists don't experience much difficulty as they enter the country. However, be prepared to answer respectfully if you are questioned.
Documentation
It's rare that you would need to produce your passport or copies of your Mexico auto insurance for tourists as you embark on your driving trip. However, you may want to take the time to stop and get your travel visa just beyond the border crossing. While many tourists ignore this issue, those traveling beyond the border zone could be questioned at military checkpoints in the country. The cost is minimal, and this serves as your official permission to be in the country. It may even come in handy if you have an accident and face legal challenges. While your car insurance provides you with legal support, being able to demonstrate compliance with Mexican travel expectations can be positive.
Your Mexican insurance quote at MexicanInsuranceStore.com provides you with a variety of policy options. You can also adjust your quote to address varied travel periods as needed. You can start your trip out right by handling this need before you ever reach the border.
Did you know that Mexico Auto Insurance with MexicanInsuranceStore.com comes with FREE Roadside Assistance?