As spring and summer weddings are planned, many love the destination wedding concept but hate the costs associated with a foreign ceremony. A honeymoon in Mexico is a great alternative, allowing you to explore an exotic destination after having a beautiful but affordable ceremony at home. If you will be driving, you will want to address issues like prepping reliable Mexican auto insurance coverage as you prepare for the adventure. You can buy Mexican insurance for cars and print your documents for safekeeping now so that you don't have to stress about such details later.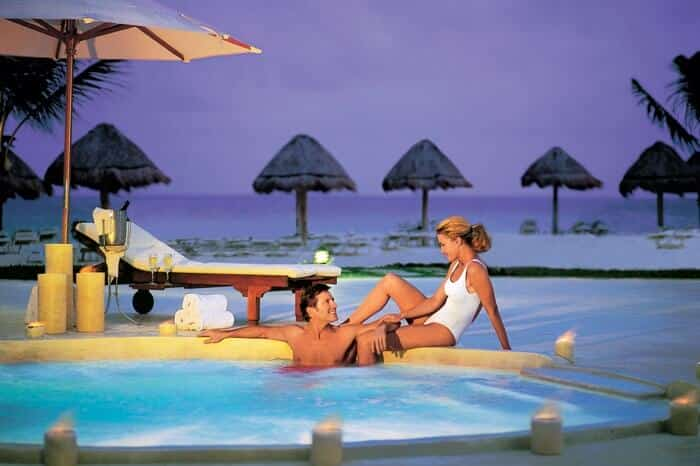 Is flying then driving a problem?
Although you might decide to do some driving after arriving by air, you will need to make alternative arrangements for vehicle coverage. You can pick up Mexican insurance for cars for your U.S. or Canada vehicle, but such coverage is typically not available for Mexico-plated vehicles. A rental agency in Mexico may arrange for coverage of its own vehicles. And it is important for you to verify this information before driving on Mexican roads.
Reliable Mexican auto insurance coverage gives you peace of mind so you can enjoy your trip!
Some of the best choices for affordable or short honeymoons are nearby locations like Ensenada and Rocky Point. Mexican insurance for cars should cover the complete time that you will be in the country. If you are driving further into a mainland area, you might need to consider vehicle permits and tourist permits. This is important as you cross the border. Areas like Riviera Nayarit and Cabo San Lucas are both long-distance driving destinations. But because Riviera Nayarit is located in mainland Mexico, you will need a vehicle permit. Cabo San Lucas, however, doesn't require a permit due to its location on the Baja Peninsula.
Pro Tip: Reliable Mexican auto insurance coverage is a prerequisite to using the toll highways. Without Mexican insurance for cars, your drive could take longer.
What if you're undecided on what to do?
Obtain preliminary Mexican auto insurance coverage so that you can visit in advance and investigate the area. This is a good idea if you are still up in the air about your wedding and honeymoon. Sometimes, a Mexican wedding may be manageable and affordable. However, an in-person evaluation may be important for ensuring that your vision of the big day will be manageable.
Mexican insurance for cars from MexicanInsuranceStore.com includes Roadside Assistance!