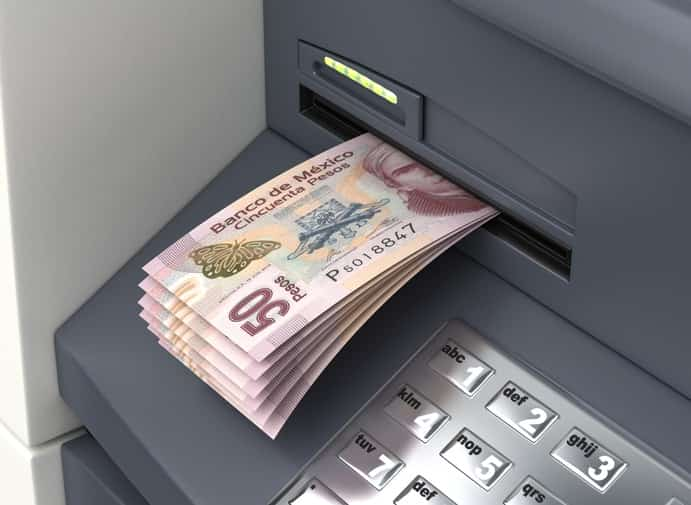 Mexico uses a form of currency known as the peso. One hundred centavos make up one peso. The coins in Mexico are 20 and 50 centavos as well as one, two, 5, 10, 20, and 100 pesos. Pesos also come in note denominations of 20, 50, 100, 200, 500, and 1,000 pesos. These are the basics but you may not want to rely exclusively or even primarily on local currency.
Money In Mexico Travel Tips are brought to you by Mexican Insurance Store car insurance for Mexico coverage with affordable premiums! For more information on A+ rated Mexico insurance policies visit Mexican Insurance Store car insurance for Mexico online today for comprehensive, reliable Mexico insurance.
What To Bring
When you travel in Mexico you can get by if you bring a major international credit card or two. Even if you do require local currency for certain expenses, your credit or debit card can easily be used to obtain whatever cash you need from ATMs located in Mexico. Occasionally if you use a credit card for purchases in Mexico you will have to pay an extra fee for using your card in addition to the ever-present foreign exchange transaction fee that usually amounts to about 2.5%. In addition to keeping credit cards and some local currency on hand, you may want to have some travelers checks.
Currency Exchange
The US dollar is the most traded currency visitors change in Mexico. Currencies such as English pounds, Japanese yen and Canadian Dollars and German Deutschmarks come in next . Belize dollars are not worth much in Mexico, so its best to trade them before arriving in Mexico.
Each bank used a different system and rate of commission. all Currency exchange outlets have the same daily exchange rate as it is set by the Mexico government daily. Some of the banks you may consider using the service are Banamex Bank, Scotiabank Inverlat, Bancomer Bank, Citibank, Banco del Atlantico, or Bita Bank.
Tourists Are A Common Sight
The businesses of Mexico are used to tourists so money will not be a problem. Just be prepared to offer whatever form of currency is required. Your best bet will often be using the currency of the country.
Mexican Insurance Store car insurance for Mexico comes with roadside assistance throughout Mexico at no additional charge

Learn more about Mexican Insurance Store car insurance for Mexico and Mexico insurance today online

3 Things You Should Know About Money in Mexico and Mexican Insurance Store car insurance for Mexico