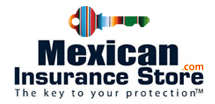 Strength and experience since 1979
We focus on Customer Service

1-888-800-9988 from US or Canada
Seguros - Quality Mexican Auto Insurance Online
Mapfre Mexican Auto Insurance Company - Founded in 1933, Mapfre is the largest insurer in Spain and the largest property and casualty insurer in Latin America. Mapfre Group is a global insurer and reinsurer who specializes in international car coverage for travel, with roadside assistance services in 42 countries. In January 2008 the Mapfre Group had over 2,300 branches and over 32,000 employees in these countries. Mapfre is the parent company of Seguros Tepeyac S.A., Mexico, D.F. Mexican insurance, which has an "A" rating in Mexico and in the US. As of 2018, the insurer has over 54 BILLION EUROS in Total Assets.
View MAPFRE Standard Policy wording with Premium Roadside Assistance (In English)

View MAPFRE Standard Policy wording with Premium Roadside Assistance (In Spanish)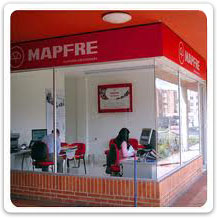 A for financial stability: A.M. Best
A (Excellent) for financial strength: Standard and Poors
Mapfre is the parent company of Seguros Tepeyac S.A., Mexico, D.F., which has excellent Mexico car insurance ratings in Mexico. Tepeyac has exhibited exceptional growth coupled with stability and is currently listed among the top ten Mexican auto insurance companies in Latin America, with more than $2.5 billion MXP in premiums written to date. For this reason, travelers who want to buy quality Mexican insurance coverage can easily find what they need through the company.
A.M. Best has given high Mexico car insurance ratings to this insurer for its prospects in the future. This is important because Mexico car insurance policies that are written today may not generate any claims for considerable periods of time. Consumers need to buy Mexican insurance from a provider that has exhibited long term financial strength and security.
Like many companies, Mapfre is continually updating and changing its business plan. A.M. Best has deemed the Mexican insurance provider's plan to be reasonable, which is yet another sign of its ongoing financial stability and strength. This provider's plans for the future are considerably enhanced by its relationship with its parent company, which has a very good reputation in the industry.
It should be noted that Tepeyac's investment portfolio is also solid. It's contingency and technical reserves are adequately backed up by that portfolio, which also demonstrates the Mexican auto insurance provider's ability to pay claims. The company also has a very strong BCAR or Best's Capital Adequacy Rating. A.M. Best has predicted that the group will continually improve upon its already exceptional ratio of adjusted Mexican insurance policyholder surplus and net premiums written.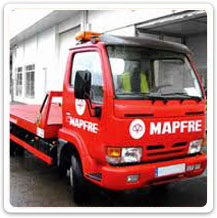 Furthermore, the Mexico car insurance competition that is faced South of the border can be fierce. To stay strong and competitive, the group must continually work to see what its top Mexican insurance competitors are doing and act accordingly.
All told, it is clear that this provider is a solid option for people who are traveling to Mexico. There are many insurers who offer this type of coverage, and many are unrated making the insurer an excellent option for anyone who is going to be driving in Mexico.
There's no need to wait until you're in country to buy your Mexican auto insurance policy. Mexican Insurance Store now offers Mapfre Mexico car insurance policies online. You can quote, buy and print a great policy without leaving home.
National Producer License # 2663714, California License # OC24601
3819 Saint Austell Way

,

Perris

,

California

92571
Contact:

888-800-9988

| 951-657-4220
Fax: 626-638-3255
info@MexicanInsuranceStore.com
Copyright 2020 EPro Ins. All rights reserved.
Travel Safe With Quality Mexico car insurance! We Offer The Best Car Insurance for Mexico Online.
Review And Compare Multiple Mexican Car Insurance Rate Quotes and Options Today!
Quote, Buy And Print An A+ Rated Policy in Minutes!