If you aren't a huge fan of Mexican food, you may wonder how you will manage as a member of a group traveling in the country. However, you may want to evaluate your perceptions and keep an open mind. Your destination may affect your menu choices, but you may find that there's much more to the culinary scene than just tacos and salsa. Your Mexico auto insurance offers many choices as well. You can generate Mexican car insurance quotes based on numerous considerations, and you can purchase your insurance policy when you finally find the right terms for your travel plans.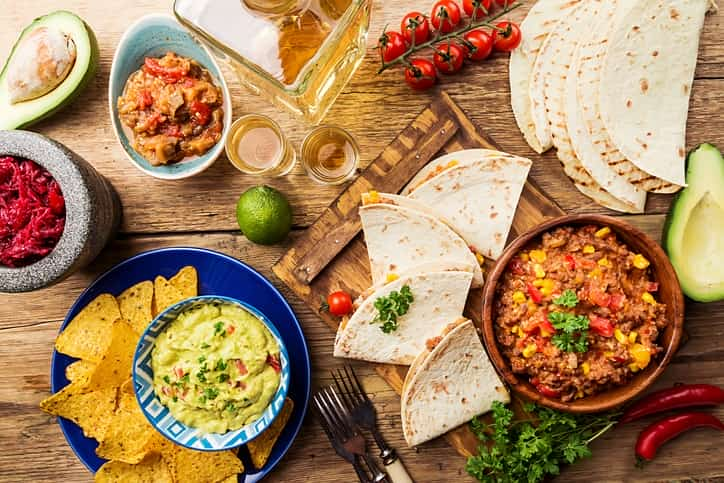 Con Chile or Sin Chile
If your concern is the heat in salsas, you will be relieved to know that not even all Mexican like hot salsas. The more picoso choices may be tough for most members of your party to handle. If you don't want salsa on your food, simply ask the taquero or server to make yours sin chile.
American Menu Items
You can find mainstream fast-food restaurants in some of the bigger cities, meaning that there may be an occasional burger stand. You can also find hamburgers, grilled cheese and salads on area restaurants. Pizza places may include some familiar choices like pepperoni. You can also consider the Mexicanized versions of such foods. Pizza with frijoles may seem a little strange, but it's actually quite delicious.
Atypical Mexican Foods
You'll find that some familiar Mexican foods are pretty bland back home when compared with the localized versions in a Mexican town. Tacos, burritos, soups and other foods take on that local flair and become wonderful alternatives to the options you are familiar with. Pollos are served at various locations, very much like rotisserie chicken served at your local deli. You'll also find tortas, Mexican sandwiches, made with lunch meat and cheese. What's so objectionable about that? Quesadillas are just a Mexican version of grilled cheese. Enjoy!
Invest in Excellent Mexico Auto Insurance Coverage 
Your Mexican car insurance quotes allow you to shop around a bit. However, it is important to make a decision and select a reliable Mexico auto insurance. You will appreciate perks like roadside assistance and legal help if you do encounter any problems during your travel.