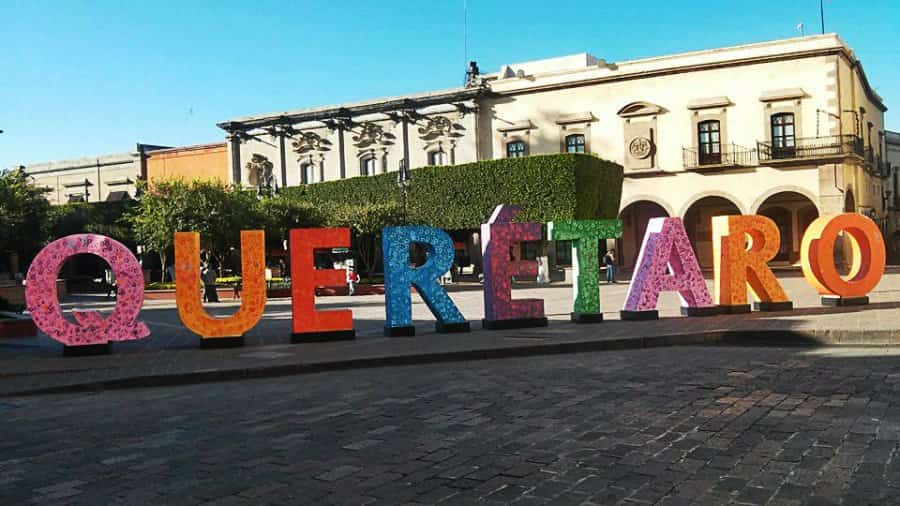 Queretaro is a dynamic and modern city steeped in history and culture.  It's well worth a visit and perhaps even more.
Queretaro or officially Santiago de Queretaro existed since 1531. While not as old as many European cities, Querétaro has fared among the best in the new world or New Spain, as it was once known.
600+ page books detailing the history, significance, and vital role Querétaro played and plays today are available to enjoy. They are not boring.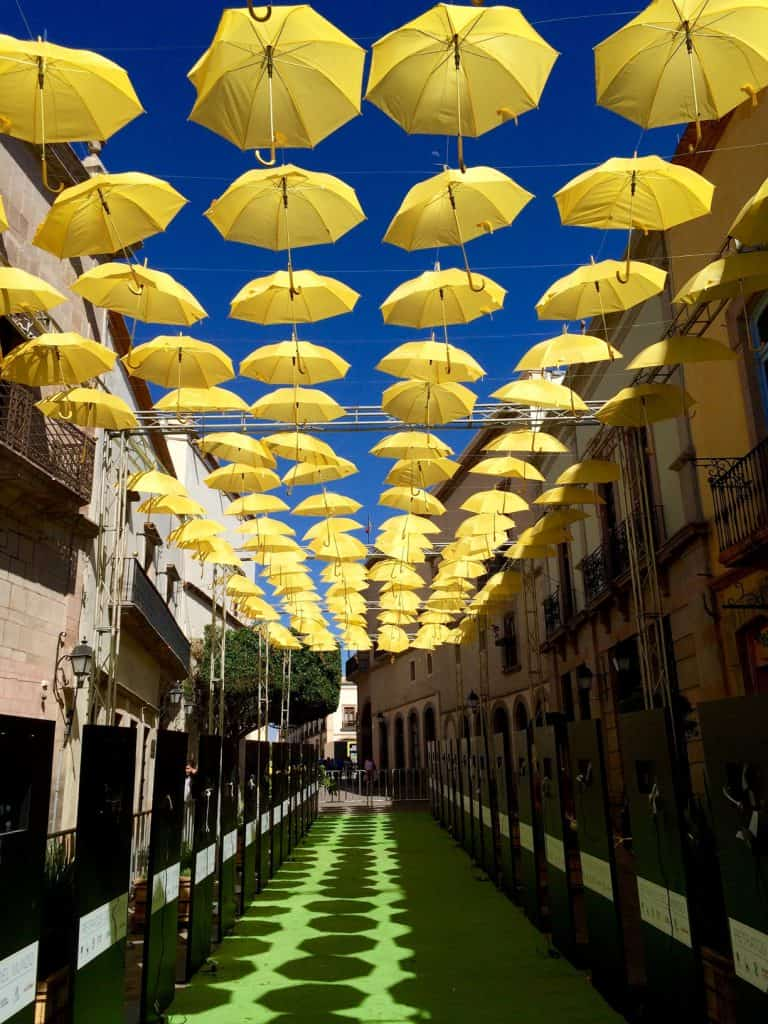 Queretaro is one of those cities in Mexico that deserves to be a destination, all its own.
First things first. Most Norte Americanos mispronounce the name of the city. For the unfamiliar, most try to say it, Care-A-Tear-Oh. In Spanish always look for the accent mark to determine the pronunciation. The correct pronunciation is keh-REH-tah-row. It's a fun word to say quickly, and a proper pronunciation will earn you heaps of respect from locals.
The city of Queretaro is located right in the middle of Mexico. From the Laredo, TX border, it's about 920 Km (570 Miles) due south. It's only 67Km southeast of San Miguel de Allende. At only 220 Km to the southeast is Mexico City. Guadalajara is only 350 Km due west.
Querétaro also serves as the gateway for the Sierra Gorda mountain range and the charming Pueblos Magicos of Bernal and Xilitla. Xilitla, in particular, features Las Pozas and the Jardin de Surrealist Edward James. Wineries, Mountains, and Mining all make up the surrounding region.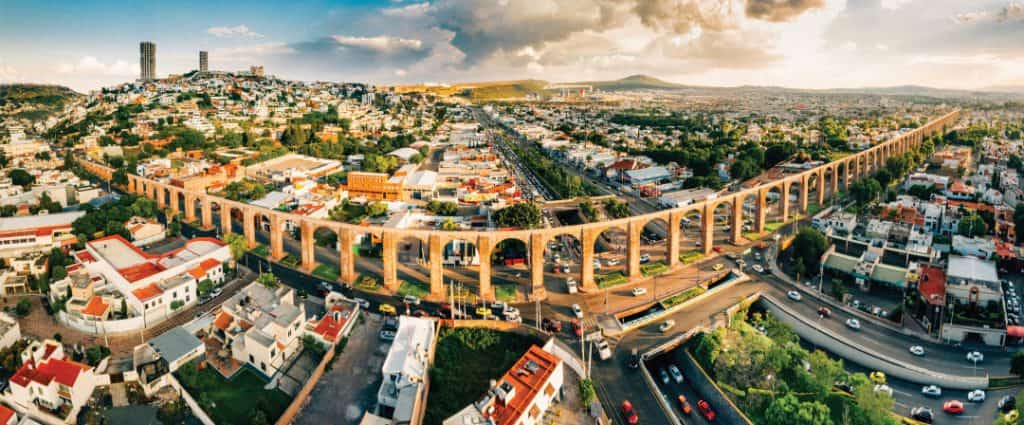 What to Expect in Queretaro
When arriving in Querétaro, a couple of things are immediately evident. It's a very clean city. The next thing one usually notices is that there are lush green trees everywhere. Additionally, the city is very well laid out with different sections of town taking on unique personalities. There's the historic centro, the older colorful housing, the high-tech section, the university area, and the manufacturing district.
Splitting the town right down the middle is the ancient aqueduct.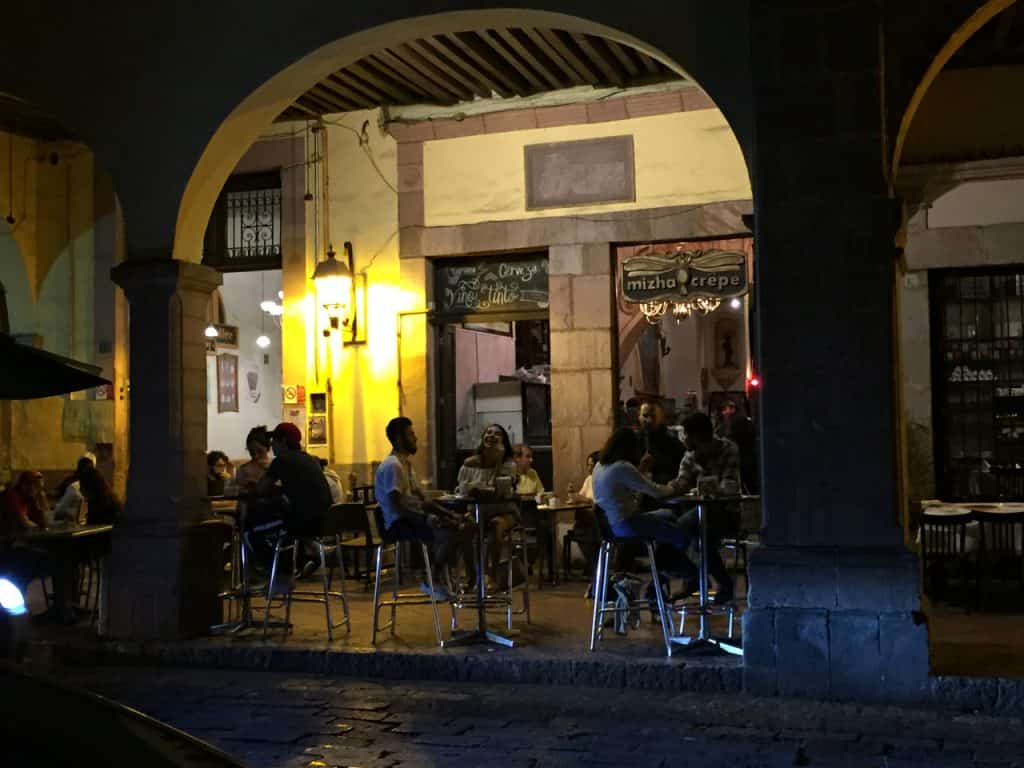 The attitude in Querétaro is vibrant and intelligent with a lot of people in their 20's and 30's. Families and seniors stroll in the large shaded park in the center during the day. It's closed and gated shut at night.
Querétaro has the second-highest median income in Mexico, right behind Monterrey. Many major corporations base their Latin American operations in Querétaro including Bombardier Aerospace, Kellogg's, Samsung Electronics, Daewoo, Colgate-Palmolive, Harman International Industries, General Electric, Michelin, Siemens Mexico, Procter & Gamble, Nestlé, Scania, Hitachi, Dow Chemical, Bose, and ThyssenKrupp, among others.
Crime is also ranked the lowest in all of Mexico amongst cities this size.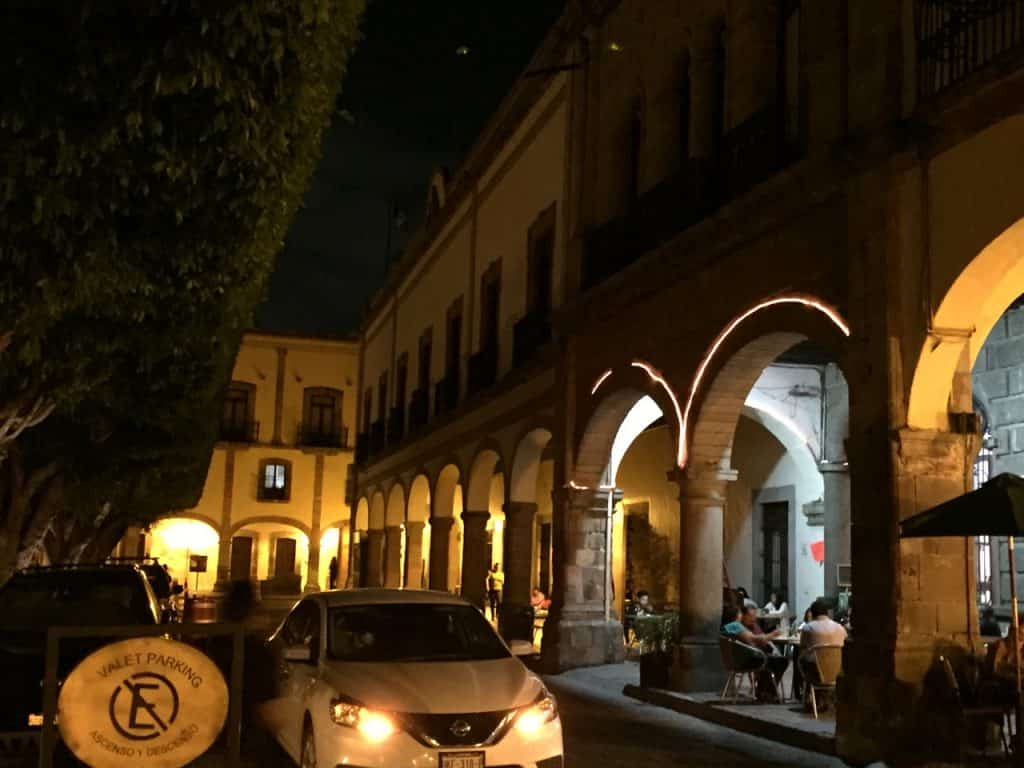 What To Do in Queretaro
Dining in Querétaro is a singularly wonderful experience. Head to the Plaza de Independencia in the centro to find the best restaurants. In addition to being a UNESCO World Heritage Site, it's the heart of the culinary scene. Of course, with the high student population, there are also a large number of inexpensive cafés and restaurants to serve the budget-conscious.
If museums are your passion, you're in luck. The Museo de Arte is housed in a spectacular example of Baroque style. Once the former monastery of San Agustin, it contains one of the best collections of colonial art. The galleries are divided by painting style.
The Museo de la Ciudad highlights the city and region's history dating long before the New Spain Colonial era to the modern-day.
Driving in Querétaro is fairly easy, but not advisable for large vehicles. Parking is also a bit of a challenge throughout most of Querétaro. It's best to leave your vehicle at the hotel or a carpark on the outskirts of town and use a cab or a Ridesharing app to get to places in town.
At 1,820 m (5,970 ft) elevation, Querétaro enjoys perfect mild temperatures year-round.  During the winter months, Querétaro will dip below 20ºC (68ºF) but most of the time it's around 25ºC (77ºF).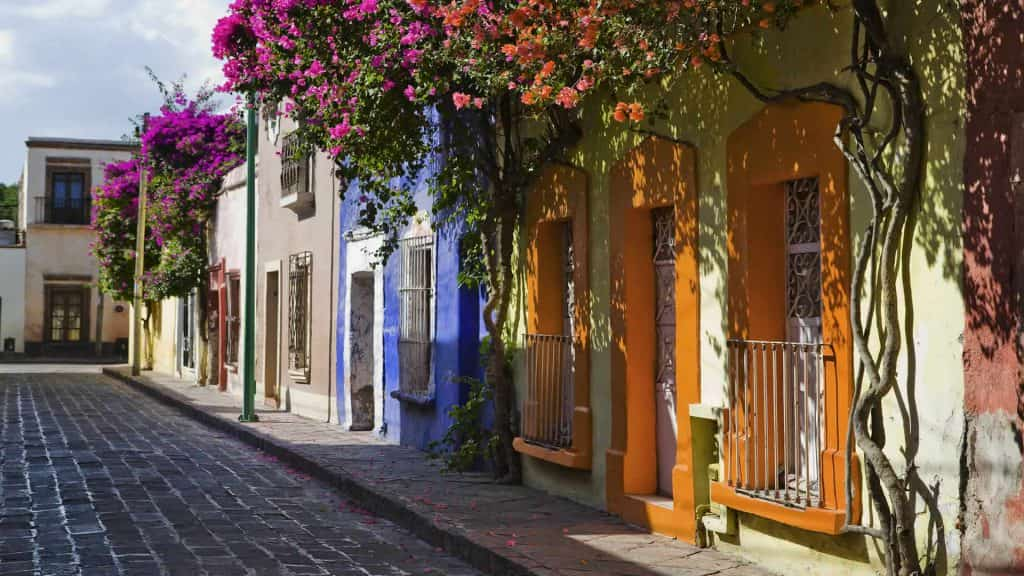 Whether it's a day trip from one a nearby town, or a destination, Querétaro has something for everyone.
Querétaro represents the best of Mexico
Traveling overland in Mexico is fun and easy. All one needs is a passport, visa, TVIP, and Mexican Insurance.