Money management can be an essential concern during your trip to Mexico. While you may find some bigger cities providing points where you can use a credit or debit card to pay, you will find that most small businesses, especially in smaller communities, require cash. You can pay with plastic when you purchase from Mexican auto insurance providers like MexicanInsuranceStore.com. You can generate your Mexican insurance protection in just a few minutes, paying with a major credit card and printing your policy documents right away.
Can I Use an ATM in Mexico?
You will find automatic teller machines available in various locations. However, access can be minimal in smaller and more rural communities. For example, in Tijuana, you may be able to find ATMs in a few convenience stores. Look for OXXO stores, especially those with gas stations, and note whether there is an indication of a cajero automático in the window.
Banks
Banks are more likely locations. Additionally, you may find ATMs in larger grocery stores like Calimax. You may even be able to get cash back after using your card for a pin purchase at such a store. One of the most critical issues at any ATM or cashback location is safety. Note your surroundings, and don't get your cash during late hours or in isolated situations.
Emergency Situations
Your need for cash could occur as the result of a medical or vehicular emergency. Remember that when you buy coverage through Mexican auto insurance providers, you also receive travel assistance benefits. For example, bilingual staff can address roadside emergencies from your Mexican auto insurance protection. In addition, if you have an accident and need legal help, it's covered along with bail bond money.
Bilingual Staff
Your Mexican insurance protection includes this valuable benefit, making it possible to get the assistance you need without tracking down an ATM.
Mexican auto insurance providers like MexicanInsuranceStore.com add FREE Roadside Assistance.
Cautions
It may surprise you to know that ATMs in Mexico can make errors, shorting you or advancing you too much money. In either case, you will need to report the issue to your card company so that an investigation can take place. If they have shorted you, the problem may take a few weeks to be resolved. On the other hand, if you've been given too much cash, the accounting will eventually catch up, so keep the difference in mind.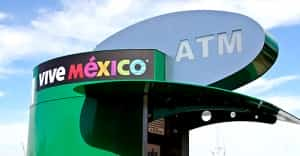 Money in Mexico