Mexican Insurance for Vacation – Making Border Memories that Are Positive
One of the most memorable parts of a driving trip to Mexico can be the border. Both entry and exit from the country can be interesting for travelers of all ages, and a positive experience can make it easy to think about coming back. However, timing can be important as you consider your travel. A long wait in bad weather conditions, for example, could leave you wishing that you had chosen a different destination. Planning for your trip and your border crossing begins with handling your Mexican insurance for vacation online to minimize interruptions as you approach the border. Mexican auto insurance coverage online protection can save you the trouble of finding a reliable provider near the border.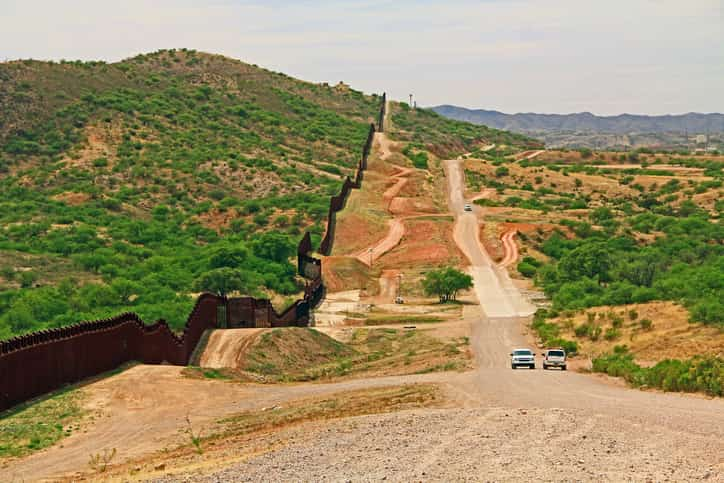 Simple Entry Into Mexico
As you arrive at the border to enter Mexico, things are typically quite orderly. While some crossings are more intensive in terms of questioning pedestrians about their travel documents, this is less common for those driving across. You could be flagged down for questioning, which should not be difficult as long as you are forthright about any goods you are carrying. Don't carry firearms or ammunition into Mexico since this is illegal. Carrying normal travel items and personal electronics such as your tablet or laptop shouldn't be a problem. You will want to stop just after entry at the proper office for obtaining your tourist permit if you expect to be in the country for more than three days or plan to travel farther than the tourist corridor. If you are traveling beyond the tourist corridor in mainland, you will also want to handle your vehicle permit just after entering the country. Good planning can save you a bit of frustration. You normally won't need to show passports, Mexican insurance, or permits upon entry, but you could encounter requests for such documents at points further along.
Exiting the Country
A busy border crossing can lead to long, uncomfortable waits on weekend afternoons, especially during summer vacation. Your Mexican insurance coverage is still necessary in these lines because you are on Mexican soil. Your Mexican insurance policy could come into play in case of a fender bender or more serious incident. To avoid such crowds, consider leaving on a weekday. If you extend your stay for this reason, you might need to extend your Mexican insurance policy as well.
Mexican insurance coverage by Mexican Insurance Store.com includes Roadside Assistance, bail bond and legal throughout Mexico at no additional expense!
Learn more about Mexican insurance coverage and Mexican auto insurance coverage online here