Whether your style of dining is fancy or simple, you'll find that Mexico is a wonderful destination for sampling a variety of fare from either category. You can enjoy the simplicity of finger food as you drive through rural communities. Get the royal treatment at classy resorts in large seaside resorts. In either case, your driving vacation requires Mexico auto insurance coverage and other activities. Your Mexican auto insurance should be generated based on specific information about both your vehicle and your destination.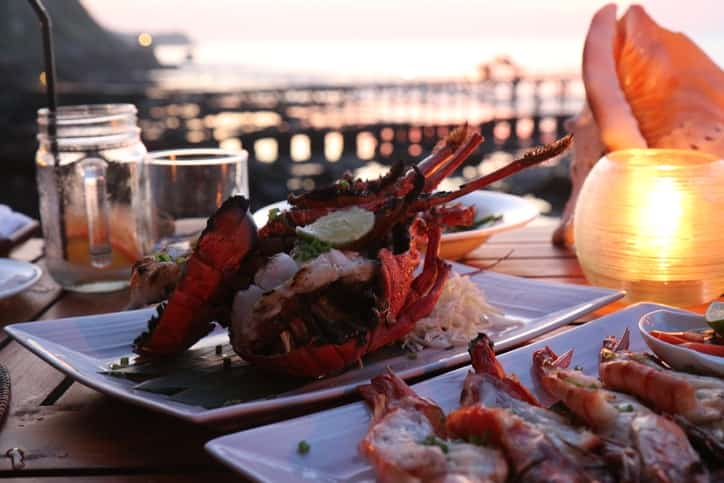 Solving the stand dilemma
People often serve finger foods at roadside stands, market tables, and mobile carts. However, this option can be a little questionable because there are times at which cleanliness is not sufficient to warrant sampling the goods. It is important to realize that real food-borne illnesses can be quite severe, resulting in gastrointestinal upset or worse. As you consider finger food from such sources, you need to pay attention to cleanliness, storage, and activity. If you see a roadside stand, for example, that is very slow in comparison to other stands, this may be a reflection of food quality. A busy stand is probably worth the wait. A slow stand may still be reasonable, but take a look at refrigeration and other factors that allow you to make a quick judgment.
Pro Tip: Authorities require Mexico auto insurance coverage to use the toll roads! Without Mexican auto insurance, your drive may take longer.
How to enjoy the fancy restaurants 
Mexican cuisine in a classy location can be just as exotic as the beaches and jungles of the land. Whether you are enjoying a star chef's interpretation of ceviche or enjoying a local's variation on mole dulce, you can splurge on attractive dishes throughout the land. In more rural areas, your options may be limited, but you will appreciate the results as you dig deep.
Pick up Mexico auto insurance coverage online and drive around Mexico with peace of mind
You should not take Mexican auto insurance lightly because incorrect choices can impact your benefits in case of an accident. This is especially true if you have a fatal wreck in which you are responsible. Inadequate liability limits could leave you holding the bill for a fatality benefit due to the survivors of each decedent. Additionally, your liability limits include amounts designated for legal assistance and bail coverage. Although your provider can give you an insurance quote quickly, take time to ensure that your details are accurate.
Mexico auto insurance coverage from Mexican Insurance Store.com comes with Roadside Assistance throughout Mexico at no additional charge