While you will need to go to a Mexican movie theater to see Ant Man in Mexico, you might find a need for medical assistance if you encounter real insects during your travels. Many people like to spend time in an outdoor setting. In that case, you will want to be aware of critters, avoiding contact with those that could cause health difficulties. Your Mexico insurance for cars includes support in the event of grave medical situations, but it would be better to avoid unnecessary medical problems. Your Mexican insurance online does not include health coverage for treatment that isn't related to accidents.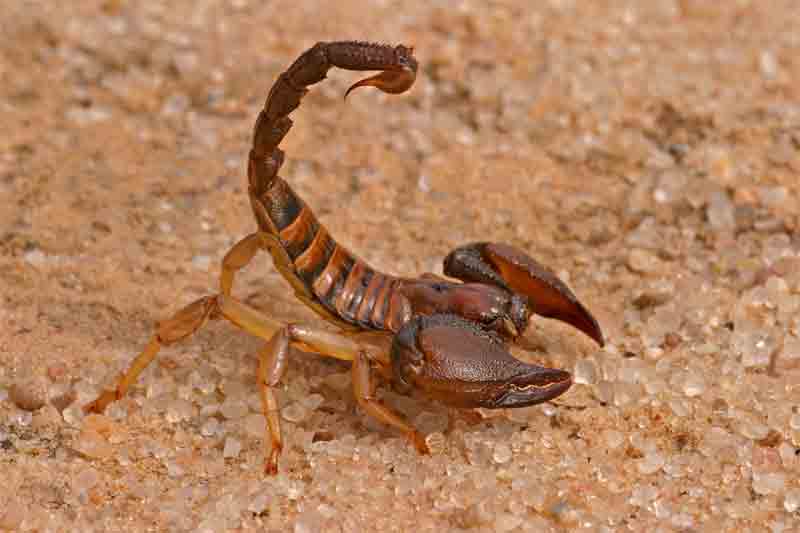 Scorpion (Alacrán) Stings
Insects to think about as you travel
Some of the most obvious concerns involve spiders and scorpions. It's wise to inspect your belongings. Sometimes you have had them on the ground at the beach or in the mountains. Ants, bees, and wasps can also be an issue in outdoor settings, especially if you are allergic. Be prepared with rescue supplies if you have a severe allergy. You may also want to travel with insect repellent if you are going to be in a hot or humid location.
Pro Tip: Mexico insurance for cars is required across the border, so be sure to select Mexican insurance online before taking off!
Other critters to avoid
You may also encounter venomous snakes in nature settings in Mexico. Adding a snakebite kit to your emergency supplies may be a wise way to prepare for such an issue. It is also important to avoid handling such wildlife. A less obvious issue is that of feral dogs and cats, especially if you are traveling with children. It's easy to be attracted to dogs and cats. However, many strays are found even on the beaches and in the cities of some areas. A bite can occur unexpectedly, and it could be difficult to track such an animal for testing.
Does Mexican Insurance Online Come With Medical Benefits?
If you experience medical issues that interrupt your trip, your Mexican insurance online has travel interruption provisions. You can use your coverage to arrange transportation home for other members of your group if you are unable to continue on because of a grave medical situation. Your policy also provides for a companion to travel to be with you if you are unable to go home because of a serious medical condition.
Mexico insurance for cars from MexicanInsuranceStore.com includes roadside assistance with all policies.