Is 2022 the best year to travel to Mexico? Find out below.
For most people who often travel, 2020 was an understandably tricky year. In the opening of 2021, Europe, Asia, Oceania, and Africa remain primarily closed to travel. However, Mexico has its act together and warmly welcomes responsible visitors.
What does this mean?
Many parts of Mexico are open for business.  Now is the best time to make travel plans to Mexico. Mexico, like the USA, created health guidelines on a state-by-state basis.  Unlike many parts of the USA, Mexico's health guidelines and policies are sensible, responsible, and present a logical means to prevent the spread of COVID-19.
While most risky activities are curtailed, there's still much beauty, fun, food, sun, and culture to enjoy in Mexico.
Great deals and no crowds make it an excellent time to visit right now!
Stay safe in 2022 while you travel in Mexico.
For many, this is common sense and decency, yet some still don't get it.  Remember, you are a visitor to their country.  It doesn't matter what you believe, think, or support.  Please be a good traveler and follow their established safety protocol.  Simply put, Wear a face mask, wash your hands, use the hand sanitizer offered, and keep a safe distance from others.  Most importantly, don't be an a**.
Best Mexican Destinations for 2022
Since many places in Mexico are ready and able to handle visitors safely, we highlight some of the best. Therefore, this is not an exhaustive list but rather a highlight of fantastic key destinations ready and open for your visit.
Ensenada, Baja California
About an hour's drive south of San Diego, California, is Ensenada.  Between its wine region to the north and excellent restaurants in and around the City, Ensenada is a phenomenal weekend destination.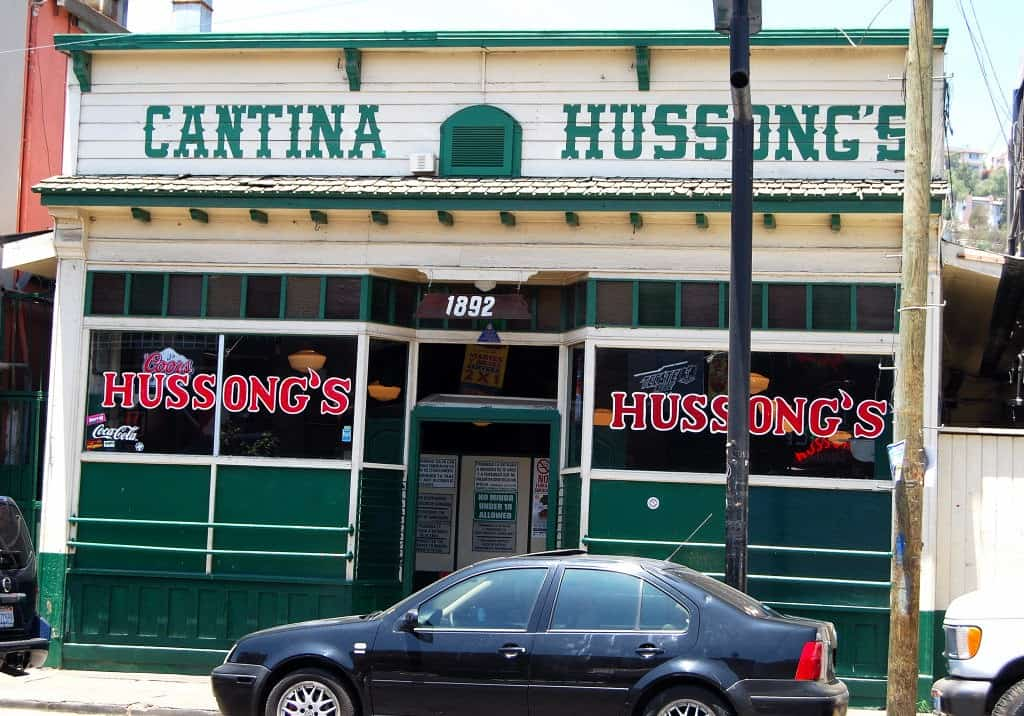 Ensenada has a wonderfully walkable downtown with many fun places to explore.   Downtown is fabulous, whether the legendary Hussong's Cantina or delicious fish tacos at the fish market.  A few minutes north, you'll find exquisite dining at one of the many world-class wineries.
Where to stay in Ensenada.  Most regular visitors have their favorite destinations. However, consider the new Holiday Inn Express in Downtown Ensenada if you want something nice. It's pretty luxurious, affordable, and puts you in the heart of all the action.
Wondering where to eat in Ensenada?
If you're hungry and love meat, there's no better place than Pampa's Brazilian Churrascaria. It's a few minutes walking south of Downtown. 
Ensenada also boasts some phenomenal breweries that rival much of what we find in the USA.  AguaMala is a local's secret that serves up some incredible beers and outstanding appetizers to go with it.
Los Cabos/La Paz, Baja California Sur
Los Cabos (Cabo San Lucas) and La Paz are about 90 minutes apart. They are both easily reached with a 2 ½ hour flight from many US destinations into Los Cabos. Phoenix and Los Angeles are easy non-stop hubs. 
If sportfishing and resort weekends are your idea of relaxing vacations, Cabo is your destination.  While quite 'gringofied' in both price and amenities, right now is a time for steep bargains in hotel accommodations.
La Paz offers a more laid-back and authentic Mexican destination with phenomenal food, beaches, and unique activities, including swimming with whale sharks.
Because of the current situation, beautiful deals are up for grabs in Los Cabos.  The resorts are offering deep discounts on their stays.  La Paz is less dependent on tourism. Therefore, La Paz provides a more authentic destination for spending time in this beautiful country.
ME Cabo is a wonderful destination for those traveling without kids. However, if the whole family is coming, one of the best values in luxury is Tesoro Los Cabos.
You'll find Downtown Cabo riddled with dining opportunities. So enjoy a walk and decide on what suits your palate.
La Paz, BCS
You have many options.  In Downtown, One La Paz is an excellent value and location.  On the beach, Hyatt Place is a perfect place to stay.  Both offer huge discounts and provide top-notch amenities and comfort.
Dining in La Paz is a foodie's treat.  Go Downtown, and you'll find your tastebuds dancing with lively and delicious flavors from every corner of the world.
Most people fly into Los Cabos, but it's an enjoyable and safe road trip driving down from California.  Make 2022 the year of travel adventure and drive to your favorite destination in Mexico. Since travel takes longer than in the US, plan 3-4 days from Tijuana, depending on your pace. Make sure to stop and experience the Gray whales in Guerrero Negro while you're at it.
Puerto Vallarta, Jalisco
Puerto Vallarta is Mexico's Pacific Crown Jewel.  Your 2021 Mexico travel plans should include this incredible destination. The City features something to satisfy nearly every taste. First, there are the high-end resorts on the north end of the City. Then, cross the river to the south, and you're in old-town Vallarta.  Both are drastically different yet equally delightful. 
Naturally, now is a sweet time to visit Vallarta.  The City was spared the worst of the health crisis and was the first to set up common-sense standards to keep guests and locals safe. 
Like Los Cabos, most people fly into Puerto Vallarta.  If you're a bit adventurous and don't mind spending a few extra days in Mexico, consider driving down from Tucson. It's about three days south of Tucson and enjoyable. In addition, you're only 90 minutes from Tequila, Jalisco, and about three hours from Guadalajara. 
Vallarta has the most impressive Malecón (mal-eh-CONE) or boardwalk in all of Mexico.  It teems with local artists, sand sculptors, whimsical statues, and phenomenal restaurants and night entertainment.  Find live music at every turn, along with miles of exquisite beaches.
One of Puerto Vallarta's best secrets for accommodations is Hacienda Alemana in the old section of town.  This lovely boutique hotel is perfect for couples and those looking for a Euro/Mexican hybrid experience.
Riviera Maya (Cancun), Quintana Roo
Mexico's so-called Riviera Maya is one of the best ways to experience the Caribbean Sea with the warmth and familiarity of Mexico.  From Cancun to Tulum, this whole strip of Mexico is one unique resort after another. It's hard to go wrong when choosing a place to stay.  Even now, many Americans are booking extended stays to 'work' from Cancun. Often these stays are for a month or more.  It sure beats the nonsense and weather back home.
Many beautiful resorts offer deep discounts all up and down the coast. There's something for everyone on offer.  Travel as a couple, family, or solo. Since the start of 2020, there's never been a better time to score a great deal in this beautiful region.
What to do in the Riveria Maya
As for activities, there are nearly as many to enjoy as there are resorts.  Some favorites include Rio Secreto, a vast underground river with many stalactites and stalagmites to ponder.  Another fun all-day venture is Xel-Ha  (Shell-HA).  Because Xel-Ha is a naturally formed water park, it's much more authentic.  There, guests enjoy cliff diving, snorkeling, tubing, and crystal blue waters of the Caribbean.  If fine dining is on your list, one must go to ALUX.  (uh-LOOSH) It's an excellent restaurant set in a naturally formed cave over 10,000 years old.
Of course, explore cenotes (sey-NO-tays). Mayan ruins such as Chichen Itza and Coba are also a 'Must-See!' Don't forget the only Mayan seaside ruin, Tulum.
Airlines also offer great prices because getting to Cancun or the Riviera Maya is typically done by flying into Cancun.  Many Americans are discovering the joy of driving down over four days from Texas. It's best to take the inland route through Monterrey. Stay inland past Veracruz.  Then head to Puebla, Merida, and Cancun. 
Since the Riviera Maya is a resort destination, there are some fantastic places to stay and enjoy.  Many of the region's best destinations are between Playa del Carmen and Tulum.  Find a property that matches your interests.  Whether it's family-friendly, adults-only, or even clothing-optional, it's nearly impossible to go wrong in this region of the world.
Summary
Enjoy great and rewarding international travel. Mexico remains open for business to responsible and cooperative travelers who adhere to health and social safety protocols. So pack some extra patience and prepare to be rewarded with destinations guaranteed to leave a remarkable lasting impression.