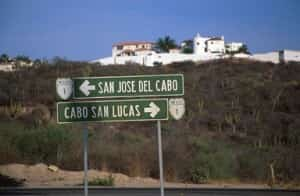 ---
Comment: The new gourmet in Baja Mexico is led by the slow-cooked movement where time is not an issue and the savoring of a good home-cooked meal is simply understood to be the part of the rite of enjoying some of the finest food in Mexico. Traditional food equals non-traditional fun at Don Emiliano's Restaurant. What do you think?
Cabo Goes Gourmet!
Saturday, January 29, 2011

"Widely acclaimed as the best restaurant in San Jose del Cabo, Don Emiliano's restaurant provides a memorable dining experience—and education in authentic Mexican cooking. Margarita (who could forget that name in Mexico?) reinvented the restaurant and its cuisine with her insistence on cooking the dishes she grew up on. "My parents, wherever they are, are looking at me and are proud that I respect Mexican tradition in cooking," she says. The current menu embraces the great diversity of aromas, tastes, and colors of Mexican food."
The finest food and the best quality vacation experience would be incomplete without the best quality Mexican Auto Insurance provided by Mexican Insurance Store .com, leading purveyors of "A +" rated Mexico insurance products.
Share Beverly's Adventures and read the entire post here: GOING ON ADVENTURES – Cabo Goes Gourmet!