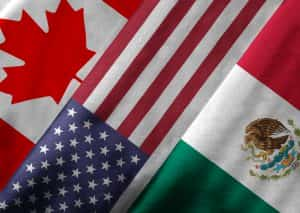 One topic that generates a whole lot of confusion is what Canadian residents need in order to get into Mexico. A lot of the information out there is geared towards those who are flying into Mexico. If youre one of the many people who would like to save money on your visit to Mexico, though, you may be driving into the country. Driving into Mexico is perfectly safe; it can save you considerable amounts of money, too. However, you need to be aware, ahead of time, of what you need to have to get into the country.
Buying Quality Mexican Auto Insurance for Canadians
If you think you have to wait until youre at the border to buy Mexican auto insurance for Canadians, think again. There is no easy way to tell whether the Mexican insurance for Canadians at the border is any good. You might end up with valid MexicanInsuranceStore Mexico car insurance for Canadians; on the other hand, you might not. Jump online and buy your Mexican insurance for Canadians instead. Mexican auto insurance for Canadians is affordable; it's the single best way to protect yourself and your family while driving in Mexico.
Get a Tourist Card
Nothing can derail a trip more quickly than not having the appropriate documentation with you. Funnily enough, the most important thing that youll need won't be asked for at the border. Its special car insurance for driving in Mexico, and it is essential if you're going to drive in Mexico.If youre going to be in Mexico for less than 72 hours – three days – and will be staying with the border area, then you dont have to worry about getting a tourist card. If you will be in the country for longer than that – or plan to venture beyond the border area – you need to present your Canadian passport to get a tourist card. Officially, the card is known as a Multiple Migratory Form for Foreigners (FMM). You can buy it right at the border.
Pay Your Tourism Tax
To have a trouble-free visit to Mexico, Canadians need to pay a tourism tax. It runs about $20USD and can be paid at any Mexican bank. Of course, such banks are set up right at all points of entry so that you can take care of it right away. Its generally best to do so, because authorities can demand to see proof that youve paid this tax at any time. The receipt for the tax payment should be attached to your tourist card so that you don't misplace it. Get all of these ducks in a row in order to enjoy the best trip to Mexico possible.