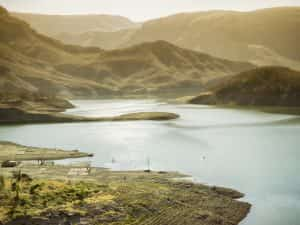 Mexico is a vast, eclectic country. It abounds with plenty of amazing natural features that are worth exploring. If you're looking to make good use of your Mexican auto Insurance by Mexican Insurance Store, you should put Basaseachi National Park on the top of your list of possibilities. Located in the state of Chihuahua – approximately 150 miles west of the state capital – this national park is the home to Mexico's second-highest waterfall, Basaseachi Falls. Located on the Basaseachi River, the falls are truly breathtaking to behold. Order car insurance for Mexico at mexicaninsurancestore.com and hit the road – you'll be glad you did!
Arriving at Basaseachi National Park
People tend to be much more familiar with Copper Canyon when it comes to outdoor activities in the state of Chihuahua. However, Basaseachi National Park holds a charm all its own. You can dodge a lot of the crowds that Copper Canyon tends to draw by focusing your trip here. The best way to get there is by heading towards the capital city of Chihuahua first. It's most easy accessible via El Paso, where you cross into Juarez then head south on Mexico 45. South of Chihuahua, follow the signs west toward Basaseachi National Park. Make sure you have your Mexican auto insurance with you at all times.
Experiencing the Falls
Waterfalls are always exciting, and Basaseachi Falls do not disappoint. At approximately 807 feet in height, the falls are anything but diminutive. Since they are in the Sierra Madre Occidental, they are framed by awe-inspiring sheer cliffs. Your investment in car insurance for Mexico will be well worth it, when you see this amazing natural phenomenon in person. Unlike the tallest waterfall in Mexico, the Cascada de Piedra Volada, Basaseachi Falls is permanent – you can enjoy it any time of year.
Exploring the Park
There's more to Basaseachi National Park than its waterfall, though. There are plenty of great hiking opportunities throughout the park, many of which wind along the Basaseachi River. Outdoors enthusiasts will have plenty to occupy themselves with inside the park. Best of all, the park is small enough to make for a perfect one-day visit. Depending on the length of time that you've purchased your car insurance for Mexico for, you may want to limit your visit to a single day. Doing so is perfectly reasonable, though, since the park is modest in size. On your return trip, you might want to consider exploring the Copper Canyon region outside of the park. From there, plot a course north to get back to the U.S.