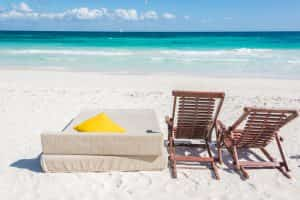 Many times, visitors to Mexico restrict themselves to areas right along the U.S.-Mexico border. If they decide to venture farther in, they generally travel by plane. This is unfortunate, since driving in Mexico is enjoyable and easy – as long as you have quality Mexican auto insurance. The Mexican Riviera, which includes the tourist mecca of Cancun, is one far-flung locale whose journey is definitely well worth it. If luxuriating on the beach all day isn't going to cut it for you, though, you could always visit the ruins of nearby Tulum. Invest in topnotch Mexican insurance online , then head out on a road trip of truly epic proportions – the ultimate destination will make the driving more than worth it!
Anyone thinking of having fun driving around Mexico should learn about Mexico laws on automobile Insurance. You can find more information about Mexican Auto Insurance here. The reason for being cautious is that Mexico practices Napoleonic law, which definitely differs from other British Common Law countries. It would be wise to buy your Mexican Insurance online. This will eliminate the hassle self insuring and personally shouldering damages to pay for liabilities that you might have in case of an accident. Buying quality Mexico auto insurance at Mexican Insurance Store.com is the least expensive viable option for most travelers.
Marvel at Seaside Ruins
Without a doubt, Tulum's biggest claim to fame is its incredible ruins. The ancient Mayan ruins are the site of what used to be one of the earliest resorts in the world. Mayan royalty would visit this bucolic seaside area, basking in its glow and charm. All these years later, people from around the world continue to flock to this stunning stretch of paradise. The drive to Tulum may be long – you will have to stop at least once along the way – but it should go off without incident. Just make sure that you've procured first-rate Mexico auto insurance prior to hitting the road.
Go Snorkeling Through Time
While roaming around the ruins at Tulum is surely enjoyable, there are plenty of other fine ways to experience this breathtaking area. Snorkeling is one of the top activities in the greater Tulum region; if you've done it before, nothing should hold you back from signing up with a local outfit. The Dos Ojos cenote is one of the most popular snorkeling spots in this entire area, so be sure to put it at the top of your list. If you have your own equipment, you'll just have to pay a very small fee to gain access to this prime undersea exploration area.
Immerse Yourself in Nature
Once you've had your fill of undersea exploring and above-ground ruins, a trip to a local reserve is a wonderful way to wrap up your Tulum sojourn. The Sian Ka'an Biosphere is an optimal place to get a feel for the nature of the region. Guided tours are available by park staff, or you could hire a local fisherman to show you around for a very small fee. In either case, you're sure to love the pristine condition of the reserve, and you're bound to see some incredible wildlife. When all is said and done, you probably won't want to leave Tulum at all!