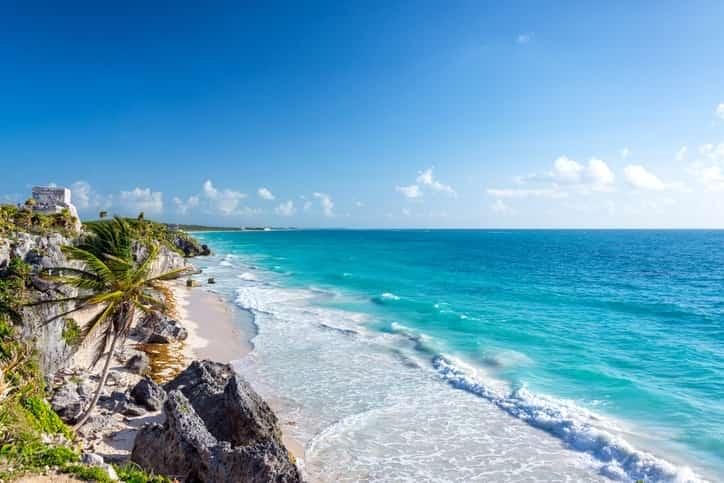 Mexican Auto Insurance from MexicanInsuranceStore.com – Travel Safe To Mexico?
In today's economic climate, getting the most for your vacation dollars is essential, and that includes choosing destinations where the dollar is strong, the locals are friendly, and a worry-free break from reality is assured.
Mexico does not honor foreign auto policies, so if you are considering driving in Mexico, you should review multiple Mexican Insurance options and purchase Mexican Auto Insurance from MexicanInsuranceStore.com. The cost of Mexico Insurance online coverage is minimal when you consider that if you are in an auto accident in Mexico and are driving without Mexican Auto Insurance from Mexican Insurance Store.com, you could easily be jailed until verification that payment for the accident and all related costs can be made. Related costs could include compensation for the people involved in the accident as well as the support of their families while they are recuperating. Mexican Insurance options through companies authorized to sell Mexico Insurance online policies is essential. In fact, Mexican Auto Insurance from MexicanInsuranceStore.com is now required on all highways in Mexico.
With Mexican Auto Insurance from MexicanInsuranceStore.com and other vacation must-haves in mind, one may ask is it safe to travel to Mexico?
Travelers rarely plan vacations to spots where danger awaits, and with the Mexican drug cartel in the news lately for their rough behavior near the US-Mexican border considering a trip to Mexico may have some reconsidering.
The truth of the matter is, however, that in a country the size of Mexico should not be avoided simply because a select few are causing problems. Imagine what would happen if people avoid Ontario (one of the safest places in Canada) simply because of the news they hear about Saskatchewan (the province with the highest occurrences of crime).
The reality of traveling to Mexico is that it is still one of the best countries in the world to visit and the incidents occurring along the border will mostly likely have no effect on your travel safety especially if you have quality Mexican Auto Insurance from MexicanInsuranceStore.com.
There are a few travel rules to keep in mind when visiting Mexico, and especially when driving in Mexico to ensure a safe trip.
The following list will help you to avoid most bad situations no matter your destination.
1. Do your homework and research the destinations, attractions, and safety of the areas you will visit. Whether you are looking for adventure or a tranquil beach there is a spot in Mexico that will serve your needs.
However, you are still responsible to make sure in advance that the destination protects its visitor's safety and has low incidents of crime.
2. Leave your valuables at home. This rule is often missed by those traveling to most worldwide destination, not only Mexico. In general remember that If you don't need it, leave it.
3. Scan and email your travel documents (passport, hotel information, etc) so that you can access the copies in case your originals are lost or stolen.
4. Have access to your bank and credit cards toll free numbers and your Mexican Auto Insurance from MexicanInsuranceStore.com policy number. You can easily send these to yourself via email as well.
5. Take minimal amounts of money with you at all times, and use credit cards to make most purchases. Mexican vendor are well equipped to help you charge it.
6. When driving in Mexico, go down established routes of travel and travel during daylight hours whenever possible. Nighttime travel could be dangerous in some parts not only due to criminals, but also the abundance of livestock that can be found in rural areas.
Protect yourself by using the above Mexican Insurance options and travel tips and common sense to ensure your Mexican vacation starts and finishes safely.
Mexican Auto Insurance from MexicanInsuranceStore.com included legal and Roadside Assistance throughout all of Mexico.