Mexico Insurance by Mexican Insurance Store News and Towing Guide for Caravan Groups
Mexico insurance by Mexican Insurance Store is not typically worthy of the news, which is a positive thing for those wanting to travel safely. If your trip will involve towing, it is wise to be prepared for various scenarios to ensure that your Mexico insurance for travel is valid throughout your time in the country. The following guide is important if you could change towing or driving plans on this trip or another.
A towing vehicle must include the specific towed item on its Mexico insurance for caravans. If you are equipped to tow and could be called on to handle the towing responsibility unexpectedly, your policy must list that trailer or other towed item. If you need to make a change to your Mexico insurance for travel to accommodate unexpected towing, you can update your policy online. Do so before you tow.
An accident without proper towing coverage could invalidate your Mexico insurance for caravans. Failure to update your coverage might seem inconsequential until you are faced with an accident. If your accident results in a fatality, you could be liable for high death benefits in addition to damages to other vehicles or to the road.
Be sure that your towed items are secure. Even a wreck that only involves your own vehicle could create legal problems. An official might use something as simple as skid marks or gouges in the road to level charges of damage to public property. Your Mexico insurance for travel includes a guide to obtaining legal assistance if you are involved in an accident. Your situation might not make local news, but it could cause you to be held up in the Mexican legal system if you don't have a reliable Mexico insurance by for caravans.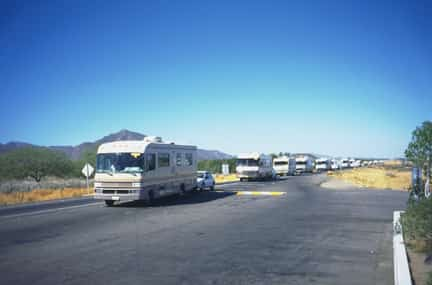 The need for Mexico Insurance as you travel in Mexico may not be new news, but you will want to stay abreast of any important changes. A reliable provider online can guide you as relevant changes to Mexican law for tourists make the news so that you can update your coverage appropriately. Such news can be evaluated through your account or delivered to your inbox through periodic updates.
Mexico insurance by Mexican Insurance Store includes Roadside Assistance to give you peace of mind!
Find the best Mexico insurance by Mexican Insurance Store and Mexico insurance for travel quotes online