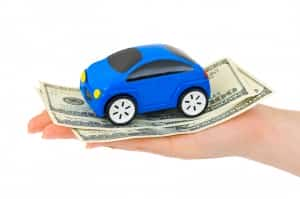 ---
By law, all drivers in Mexico are required to have, at the very least, liability auto insurance. Many times, visitors to Mexico attempt to save themselves money by sticking with bare bones liability Mexican insurance policies. While a liability only Mexican auto insurance online policy will help you stay within the letter of the law, it will do nothing to protect yourself or your property. If you are involved in an accident while south of the border and simply have a liability only Mexican car insurance policy, you could end up with a major loss on your hands. A liability only policy wont cover any damages that occur to your own vehicle; it also wont help to pay for the hospital bills of you or your passengers, if any occur. For the best results, it always pays to invest in full coverage Mexican car insurance online.
A Small Price to Pay
Its only natural to gravitate to the least expensive option when it comes to car insurance for Mexico. After all, youre already spending a decent amount of money on gas, food and hotel accommodations. Keeping your trip budget as low as possible has to be one of your top priorities. However, the price difference between a liability only Mexican insurance policy and a full coverage Mexican insurance policy is largely negligible. When you consider how much more protection you get with the latter, it is easy to see what the very best option has to be.
Don't Leave Your Car, or Your Money in Mexico
A liability only policy will keep you out of jail, since it will show the authorities that have the means to pay for any damages or injuries you cause in a car accident. However, it does absolutely nothing to help you out with your own problems. What if you incur some injuries while you are south of the border? Without a full coverage policy, you will have to pay for treatment out of pocket. If your car is seriously damaged or totaled, you will have to leave it down in Mexico.
Invest in Peace of Mind
At the end of the day, the peace of mind that a full coverage policy brings to the table more than mitigates the slightly more amount of money that it costs. While you may cringe at the thought of spending even more money on your Mexican journey, the fact is its the only way to be a responsible and reasonable traveler. Bite the bullet and pay a little more for full coverage. That way, you wont spend your entire trip in fear youre going to end up with major bills to pay later. Top reasons to buy full coverage Mexican insurance!