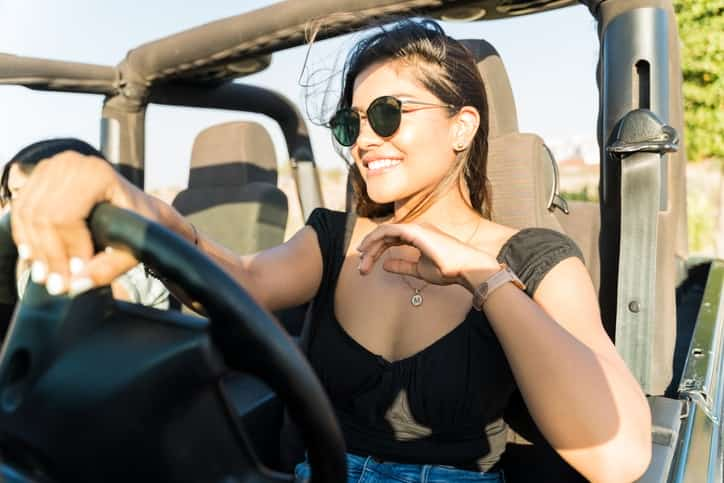 Mexican Insurance And The Mexican Driving Experience!
Driving in Mexico is an experience very few have trained for. American drivers quickly learn that Mexico gives the term defensive driving a very new meaning.
These tips are brought to you Mexican Insurance Store.com, the number one source for quality Mexico insurance protection. Mexican Insurance Store.com Mexican insurance is the #1 provider of quality in Southern California's Inland Empire offering quality online Mexico insurance nationwide.
Although the same basic traffic rules apply (you drive on the right hand side of the road and are required to obey speed limit and traffic signs), adherence to the rules varies. Experienced Mexico drivers can tell you that the main rule you need to keep in mind is: Watch out for other drivers and obstacles in the road.
Tip 1: Be ready for hazardous driving conditions
Potholes are the norm in Mexico, and a lack of road crews means it is not at all uncommon to encounter a road full of large ruts and holes. Slowing down is the only way to navigate these roadways, but knowing you may encounter them is your basic preparation. You will not find signs in Mexico alerting you to uneven pavement, bumps, or other impediments. You may find signs for "topes".

Tip 2: Be prepared to pay tolls
Mexico is filled with toll roads, which does not guarantee a smooth ride. Although toll roads may be in better shape than they ever have been, just because you're on a toll road doesn't mean you won't encounter obstacles.
Tip 3: Watch for animals
In America you might be concerned about deer at night on a lonely country road because barbed wire is used extensively in the US and Canada. In Mexico, you could encounter cows (even entire herds), donkeys, sheep, and other animals both day and night because barbed wire is not used as extensively. Be prepared for anything.
Tip 4: Make sure you have quality Mexico insurance
If you have an accident in Mexico, you will need Mexican insurance. American and Canadian auto insurance policies do not cover driving in Mexico, although some policies may cover physical damage to your vehicle within a few miles of the border, you have no liability protection and this will mean jail if you can not pay for the damages the authorities decide you have done to others.
For more information visit: Mexican Insurance Store or quality Mexico insurance information online
Mexican authorities require Mexican insurance for damages you do to others no matter what your American or Canadian policy says, so its better to be safe than sorry and to purchase quality Mexico insurance on the internet before you cross the border.
Tip 5: Avoid driving at night.
There are several reasons for this. First, if you don't know where you're going, its going to be even harder to find it at night. Second, not everyone in Mexico has lights on their vehicle. Third, herds of livestock are more likely to be crossing the road at night than during the day, and at night, you may not see them until it's too late because many highways and secondary roads have no fencing.
The Mexican Driving Experience, Mexican Insurance and quality Mexico insurance online