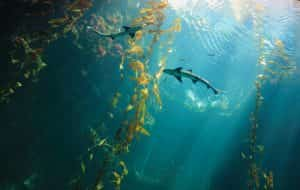 There is a marine lover in the heart of every tourist. If you like to experience one of the world's most unique marine attractions, consider adding a visit to Isla Cozumel's Reefs National Marine Park to your itinerary. This park's claim to fame is the world's only inland coral reef formation. There is also a large aquarium known as the Chankanaab Lagoon. At the lagoon, tourists love to pay a fair price for swimming with the dolphins or simply visiting with dolphins. This is not an experience you have to travel all the way to Florida to experience for yourself.
Before you plan your getaway to Cozumel, thinking in addition to what you're going to pack for your trip, you also want to buy Mexican car Insurance at Mexican Insurance Store to protect you while driving. You can easily compare Mexican Insurance Online to get the best Mexico insurance possible.
On your same trip to Cozumel, you can also see one of the most recent additions for tourists. The Discover Mexico attraction walks travelers through Mexican history. The exhibits are replicas of important archaeological legacies and colonial buildings. There are also exhibits that showcase other aspects of the country's history, including arts and crafts and native ways of dress.
This attraction is targeted at the cruise and hotel tourism industries. It is sponsored by Corona and a national tourism promotion organization. The hope is that tourists will see these landmarks recreated and want to travel to other parts of the country to observe them first hand. You can visit the park Monday through Saturday from 8:00 am to 6:00 pm.
https://www.discovermexico.org/