Mexican Insurance Coverage and The Best Tortillas  in Mexico

Although Mexican insurance coverage doesn't assure you of finding Mexico's best tortillas, it does enable you to search safely and responsibly. Tortilla culture may not be a huge deal to the everyday resident of Mexico, but damages suffered in a car accident could be a major setback for anyone. Your Mexico insurance serves as proof of your ability to financially compensate an injured party if you are responsible for their damages in a car accident.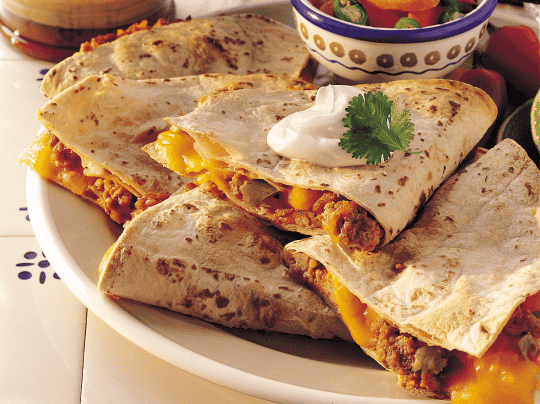 Flour or Corn Tortillas?
As you may have noticed in Latino stores or grocery sections at home, tortillas can vary quite a bit in size, flavor, freshness, and thickness. This is equally true south of the border. You may not like corn tortillas that have a grainy texture, for example, but you may not realize that many corn tortillas sold in Mexico are far from grainy in texture. Similarly, you might presume that a flour tortilla is ready to eat based on your experiences at home. However, a semi-cocida tortilla can be a nice option. Unfortunately, it could take the expertise of a Mexican child to inform you that you are eating a partially cooked tortilla.
If you want to pick up tortillas for making a simple meal or to use as an afternoon snack, you can select hot corn tortillas from an ice chest in just about any tiendita in the nation. However, you might luck out and have the opportunity to enjoy homemade tortillas in the home of an acquaintance or friend. A common request of foreigners is cooking lessons or recipe sharing. However, you may find that every cook has a slightly different variation. Whether it's the use of manteca vegetal in place of animal lard or a combination of flour and maíz to create a hybrid of the two types of tortillas, you may be in for both a treat and a surprise.
Safe Travel and Safe Eating with Mexican insurance coverage
Getting to your favorite tortillería or taquería isn't worth risking your financial stability. Be sure that your Mexico insurance for cars is up to date before you cross the border. Even a quick border trip could be disastrous if your Mexican insurance coverage has lapsed.
Mexican insurance coverage through MexicanInsuranceStore.com comes with roadside assistance throughout Mexico at no additional charge
Learn more about Mexican insurance coverage for vehicles here