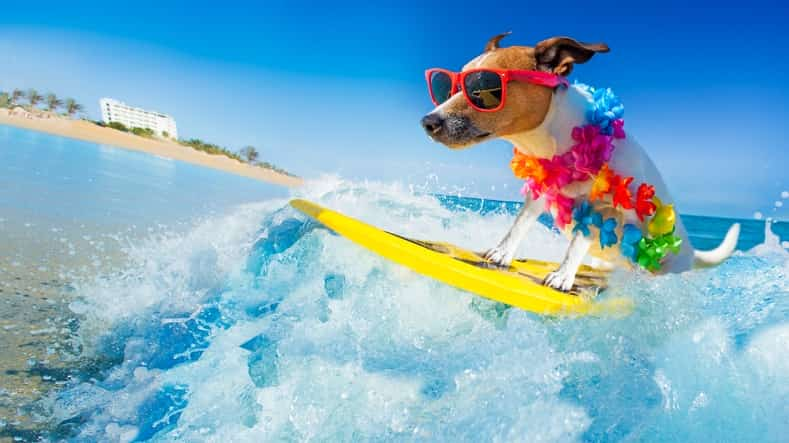 Most pet owners loathe the thought of leaving their beloved pets at a boarding kennel or in the care of a relative or friend while on vacation. If you are considering bringing your pet with you on a Mexican vacation, it is important to solve the visiting Mexico with your pet problem and spend some time researching the requirements and restrictions related to crossing the border with your pet before hitting the road.
Its a good idea to buy top quality Mexican insurance online before driving in Mexico as US and Canadian car insurance policies are invalid. Yes the rumors are true if you have an auto accident in Mexico and you do not have adequate insurance for Mexico liability limits on your policy, you will most likely be held until you pay damages. It is also a good idea to purchase Mexican auto insurance from Mexican Insurance Store.com ahead of time to save time, money and frustration. Review and evaluate the best "A" rated Mexican auto insurance programs, quotes and coverage to suit your individual requirements with affordable protection.
Visiting Mexico With Your Pet – 2016 Document Requirements and Restrictions
To ensure your pet cat or dog will be allowed to cross the border into Mexico – and return with you to the U.S. – you must carry two essential documents with you on your trip. According to the Mexican Consulate in, pet owners are required to carry both an International Certificate of Good Health and proof of vaccination with them when visiting Mexico. A licensed vet who has examined your animal within 10 days prior to travel must issue the International Certificate of Good Health, also called Form 77-043. Proof of vaccination against distemper and rabies must show your pet was vaccinated at least 15 days, and no more than one year, prior to entering Mexico.
Do not be concerned if customs official visually inspect your pet for signs of disease before allowing you to enter Mexico or return to the United States. This is normal. Provided you have the necessary documents with you when crossing the border, your pet will not be quarantined. Cats and dogs under the age of three months cannot legally enter Mexico.
Vaccination Information
Besides bringing a copy of your Mexican auto insurance policy with you, pet owners need to bring proof of pet ownership, whenever possible, and make certain their cat or dog wears a collar and tag with updated contact information. Vaccinations against hepatitis and leptospirosis for dogs is recommended, but not required. Recommended vaccinations for cats include calicivirus, rhinovirus, and panleukopenia. Do not allow your cat or dog to come into contact with unknown animals during your travels.
While it is okay to relax and let your pets enjoy their time away from home, it is essential to keep a close eye on them when in any foreign country. Dogs are especially prone to wandering, and should be kept on a leash as often as possible. Wandering in unfamiliar territory can lead to a vacation spent searching for your missing animal instead of enjoying the culture and beauty of Mexico.