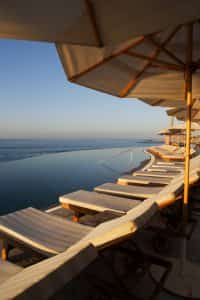 Los Cabos in Baja California Sur in Mexico.
If you have ever wanted to go on an exciting holiday and experience a different culture from your own but thought that you didn't have enough time within which to travel to another country, read on. Mexico offers you a wide range of activities to choose from in various locations and all within a manageable driving distance.
Before you make a mad rush for the border, ensure that you get the right Mexican Insurance Coverage by Mexican Insurance Store.com for you and your vehicle online. Buying at the border is fraught with uncertainty. The minimum coverage you will need to drive without worries to Baja or any other part of Mexico is a Liability Only Mexican Auto Insurance policy. This policy covers costs for injuries you do to other people other than in your vehicle. It includes coverage for medical payments and property damage caused by your vehicle.
Short Mexico Vacations and Mexican Auto Insurance!
The better Mexican Car Insurance companies allow repairs within the US, Canada or Mexico, offer car rental at no additional charge and bring the claim into the US to finish as a conveniece to their policyholders.
Your holiday may include the cultural fares of Guadalajara or the highly charged off road racing competitions in the desert in San Felipe. You may simply plan a holiday of star gazing and sun bathing while camping on the beaches of Rocky Point or a quiet weekend amongst the mountains in the outskirts of Baja.
Whatever the case may be, full Mexican insurance coverage may be more appropriate for you as it covers theft and collision for your vehicle. Full Car Insurance for Mexico includes Liability Only coverage as well as collision coverage or the total theft of your vehicle. Many metereological disasters are covered within this policy. However, in the event of vandalism you will only receive compensation only if you purchase a broadening endorsement in addition to full coverage.
Policies can be taken daily, weekly, monthly or annually. Therefore if you are planning a short weekend stay on a beach in Rocky Point or an excursion in Baja, you can purchase full coverage for the short period you will be in Mexico. Ensuring you have the right Mexican car insurance policy will allow you to enjoy the famous night clubs and bars of San Felipe without worrying about what's happening to you car parked outside. However its always a good idea to make sure you car is parked securely no matter where you are.
From sunny sandy beaches in Baja to the highly esteemed International Book Fair in Guadalajara, there is something for everyone. You can plan a weekend in Mexico and get all the thrills of an international holiday.