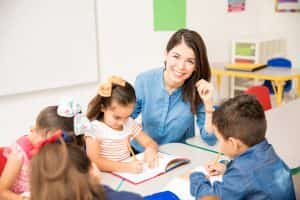 Mexico City is the largest city of Mexico and is the most important cultural, financial and political focus in the country. It is one of densely populated cities in the country and is also notably a home to many expatriates especially from South America, Germany, Spain, Italy, Turkey, Lebanon, Syria and also from China and South Korea.
Driving in Mexico City may is necessary for most long stay visitors unless you are planning to stay in one location. Some visitors are surprised to learn that Mexican officials do not honor foreign US or Canadian car insurance policies. Those considering driving in Mexico, should obtain the Mexican insurance from Mexican Insurance Store which is available at lower rates from Mexican auto Insurance online providers. For more guides on Insurance for Mexico and driving in Mexico review these articles.
Just as education is important, Mexico offers schooling all the way from primary, junior high to senior high school. Also, Mexico City expatriates can take comfort knowing that many schools offer both kindergarten and pre-school education for children as young as 3 years old.
Schools have different learning applications where some will offer learning in either Spanish while others will use English. The ratio is however, relatively almost the same, often at 50%. Unlike the public schools, private and international schools offer many opportunities in the kind of language you prefer.
They are also best options for children whose main language is not Spanish with some of these schools offering language course that will enable many students to become bilingual. Mexico City expatriates might decide to take their children to a private school. As an expatriate, you will be expected to pay for transportation, books, school uniform and tuition fees.
If you plan on driving your own vehicle during your stay in the city, the Mexican auto insurance policy is a must have. They cover many types of automobiles thus will make it easy for you when driving to your favorite places, picking your children from schools and many more. Driving around the city without  insurance for Mexico is not recommended since any car accident in Mexico is a civil and criminal affair.
Also, when looking to change your children's schools, many issues will need to be considered. These include how and what grade your child is to transfer his studies. You might also need to get an official document indicating from a education's office showing which country the child has been studying in so as to enable your child go on with his education in an equal grade and school in Mexico.
Mexico City expatriates who are looking for schools will be required to evaluate how far the school will be from their homes, the kind of curriculum being offered, and also the enrollment and tuition fees. They can also check school reviews when determining the most appropriate school for your child.