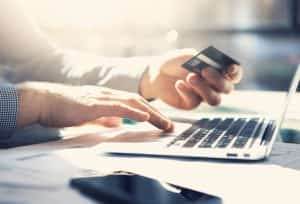 ---
Like most people, you probably feel like there just arent enough hours in the day. In order to break away from the hectic rush of everyday life, you may be thinking about taking a trip to Mexico. Since planning such a vacation can be quite involved, it helps to take advantage of as many shortcuts as possible. Mexico Insurance from Online Mexican Insurance Store is the best way to obtain car insurance for Mexico and which is highly recommended south of the border; instead of buying your Mexico auto insurance at the border, you could save yourself a whole lot of time by purchasing it online before you leave. These days, more and more people are opting to buy their car insurance for Mexico coverage online. Doing so is safe, easy and secure, as long as you stick with a reputable and trustworthy provider. Learn more about buying Mexican auto insurance online by reading the info below.
What Do You Need to Buy Insurance Online?
In order to buy Mexican insurance online, all you need is a computer, an Internet connection and a credit card, or a debit card with a credit card logo on it. As long as you have all of that squared away, you can easily long on and track down a good policy. Do a little bit of research before settling on one provider. Youd be surprised by the price differences that can exist from one provider to the next. In short order, you should be well on your way to buying your coverage online.
Will You Really Save Time?
If youve never driven down to Mexico before, you may be unsure about the benefits of buying Mexican car insurance online. Thats especially true if you are a little wary about giving your credit card info over the Internet. However, the truth is you can stand to save a whole lot of time by going the online route. The only other feasible option is buying your coverage at the border; in that case, you could tack on a whole lot of extra time to your drive. By taking care of it before you leave, you can get where you're going a lot more quickly.
How Much Money will You Save?
Some people wonder whether or not the savings for Mexican car insurance are really worth it. After all, if its only going to save you a penny or two, why bother? Online insurance policies present considerable savings for anyone who is traveling down to Mexico. Youll not only secure an amazingly affordable price, but you can be rest assured you're getting topnotch coverage. The increasing popularity of online Mexico insurance is positive proof it stands head and shoulders above the policies that you will find at the border. Save time and buy Mexican insurance online!