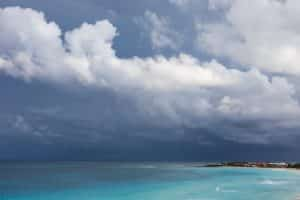 You have booked the greatest deal imaginable for your first trip to Mexico. As you are packing your suitcases and gathering important documents you see a new flash reporting a hurricane heading straight toward Cancun. Mexico travel is very popular and the prices are highly competitive, but if you feel like you have landed an unbelievable Cancun vacation deal, maybe you booked in the heart of hurricane season.
Review and compare Mexican Car Insurance from Mexican Insurance Store.com today for comprehensive, reliable Car Insurance for Mexico Travelers to Mexico miss out on major savings by not using available cost cutting ideas before their journey begins. We pride ourselves on giving the best rates on Mexico Car Insurance from Mexican Insurance Store.
Hurricane season lasts between June and November in Mexico. Most often, however, hurricanes tend to make landfall in the months of August, September and October. Tropical storms and strong hurricanes can affect the Pacific coast, Gulf coast and Yucatan Peninsula.
For travelers willing to take a chance on Mother Nature, this is the time of year when the cheapest lodging and package deals can be booked. It is important to note, however, that air travel may be delayed due to a threat of inclement weather if a storm quickly moves into the area. This could mean being stranded in a small airport in Mexico just waiting for a connecting flight.
Beating Mother Nature does not always works, so travelers heading to Mexico during hurricane season are advised to purchase travel insurance. If a storm does pop up, the trip can be cancelled and all monies refunded as per the insurance details.