Mexico Insurance for Driving – Planning Camping Sites in Mexico
As you drive your RV through Mexico, you may find that delays can occur due to traffic snarls, road conditions, weather, and other situations. Even if you have your trip planned out in terms of where to park each night, you may find that you need some impromptu options at times. Your Mexico insurance for driving can be impromptu as well, selected online just before you start your trip. Waiting to get Mexican insurance for travel at the border is even more impromptu, but the safety and security of waiting until the border to obtain coverage is questionable. Online solutions allow you to compare your options so that you make the most informed choice to obtain the most appropriate benefits available.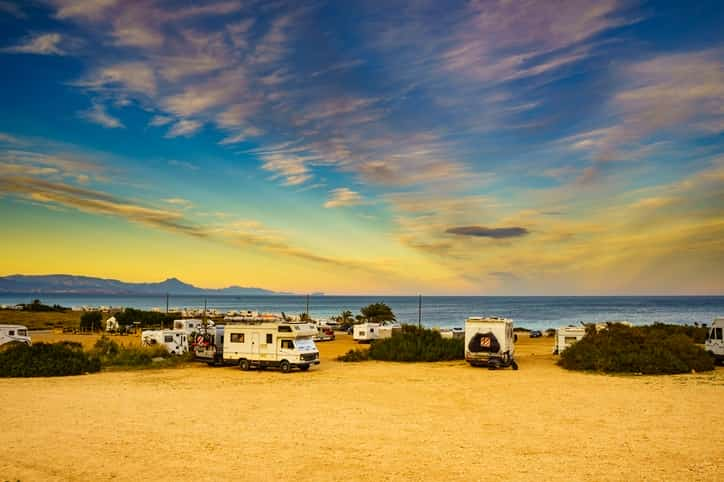 Comprehensive Sites
You may find that there are sites dedicated to the RV and camping community throughout the country, offering key amenities that are comparable to those you would expect to find north of the border. In some cases, you may even be able to make reservations online as you endeavor to secure a spot prior to your arrival. Still, it is important to realize that there can be a lapse in communications and Web management, making it possible for reservations to be lost. A Baja example is Clam Beach Resort, a sharp site that is less than an hour's travel from the border on Highway 1. Rates are extremely reasonable, providing options in settings. Online reservations can be made, and there are many recreational opportunities in the area. Las Cañadas, located at the south end of Ensenada along the highway, also offers RV parking in connection with camping. However, the active location doesn't offer reservations.
Finding Your Own Spot to Camp
Safety is one of the main considerations if you will park in a spot that is not familiar. Town plazas, Pemex stations, and parking lots of major grocery stores are often choices of frequent campers. Try to avoid making your vehicle a nuisance or making your isolation easily observable.
In case of a breakdown, you might need to camp in place as you determine how to proceed. Your Mexico insurance for driving can help. Each Mexican insurance for travel policy offers emergency assistance. When you complete your purchase of Mexico insurance for driving, be sure that the assistance hotline is programmed into your smartphone for easy access in a moment of need.
Mexico insurance for driving from MexicanInsuranceStore.com comes with roadside assistance throughout Mexico at no additional charge
Learn more about Mexico insurance for driving online