Mexican insurance for vacationers – Now that international Puppy Day is done, check out animal attractions in Mexico

A driving vacation allows you to move about with flexibility, but you will want to be sure that you go with reliable Mexican insurance for vacationers. Multi-state travel is particularly important, and you will need the highest liability options available for your Mexican auto insurance online in this situation. For the animal lover, Mexico can provide a full year of interesting activities and destinations. You might want to schedule a fall trip to the southern part of the country to see the beautiful monarch butterflies, or you might enjoy the tip of Baja during the latter part of winter as you watch for gray whales.
Learn more about Mexican insurance for vacationers at MexicanInsuranceStore.com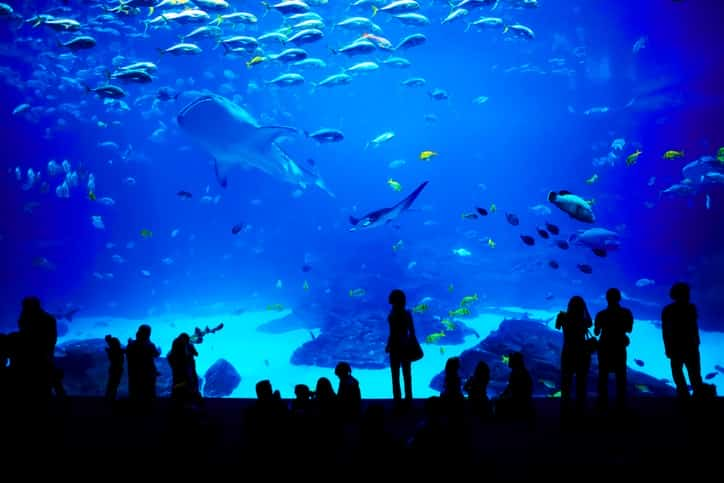 Animal tourism highlights
Following are some of the more formal animal-related attractions to consider:
Zoos: Travel to Puerto Morelos, Tuxtla Gutierrez, Leon, or Guadalajara for zoológicos.
Aquariums: Veracruz, Cancun, and Mazatlan all offer wonderful aquariums.
Aviaries: Xcaret Aviary in Cancun and Xaman Ha Aviary in Playa del Carmen offer bird lovers wonderful viewing opportunities.
Dolphin swimming: Cancun, Puerto Vallarta, and Cabo San Lucas allow for wonderful interactive experiences for those who want to have a more personal encounter with dolphins.
Turtle preservation: Help newly hatched baby turtles make their way to the water in Mazatlán, Puerto Vallarta, or Cabo San Lucas.
Monarch butterfly biosphere reserve: See the monarchs at this UNESCO World Heritage Site.
In the wild
Although there are plenty of wild animals to be seen in Mexico, you will want to keep your distance, even with those animals that might seem tame. Issues such as rabies and other diseases could be a concern in some locations. Additionally, feral animals may be a bit ferocious if confronted by a person, even a caring person. You also need to watch for feral critters at night, an important reason for keeping night travel to a minimum. Pro Tip: Mexican insurance for vacationers is required, so get Mexican auto insurance online!
Why might you need Mexican insurance for vacationers?
Your coverage provides for roadside emergency support if you break down en route to an animal attraction. If you have an accident involving an animal, the type of Mexican insurance for vacationers you select could make the difference in how your repairs are handled. Without comprehensive Mexican insurance for vacationers you would be on your own in covering the costs. Review your needs before you select a policy.
Mexican insurance for vacationers from MexicanInsuranceStore.com includes Roadside Assistance for peace of mind!