Mexican insurance for Tucson Arizona – Needs for driving from Tucson to Mexico
You may already have your passport in order as you plan for a trip from Tucson to Mexico. Failing to carry your passport could create some serious inconveniences as you try to cross back into the U.S. before heading home. While your lack of Mexican insurance for Tucson might not cause you to be stopped by the border officers, it could interfere with your arrival at the border. Even a small accident can become a serious problem if you don't have your Mexico insurance for Arizona. You are legally obligated to purchase adequate levels of Mexican insurance for Tucson vehicles to cover financial obligations incurred if you have an accident.
Check out Mexican insurance for Tucson at the MexicanInsuranceStore.com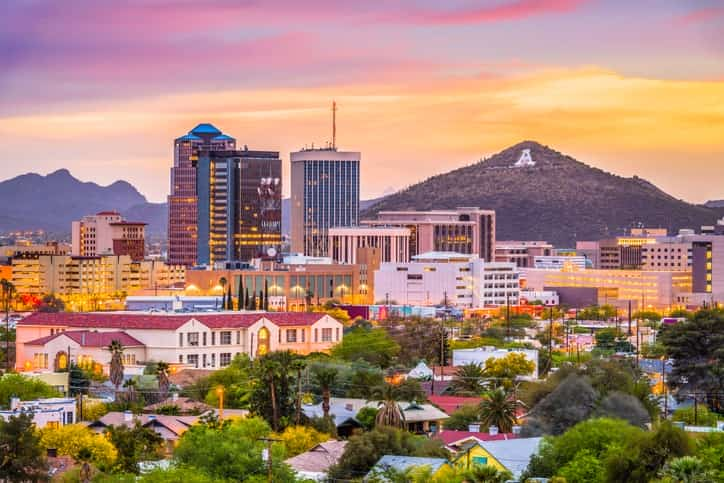 What kind of Mexico insurance for Arizona do I need?
Many people traveling from Arizona to Mexico are bound for locations in Sonora, which is one of the states with the lowest liability requirements. Although you might opt for the lowest liability options available, it doesn't hurt to upgrade to higher liability coverage to ensure that you are well-prepared in case of a more serious accident. In other states, higher liability Mexican insurance for Tucson is necessary because of greater state-based wage computations, which drive the benefit determinations for those surviving individuals killed in third-party accidents such as auto wrecks. Skimping in liability amounts on your Mexico insurance for Arizona could put you in deep debt if you are found guilty of a fatality auto accident. Additionally, Mexican authorities are typically not likely to release an individual who has not met their financial obligations after a wreck. Pro Tip! Mexican insurance for Tucson from MexicanInsuranceStore.com covers multiple drivers, so share the cost with friends and save money!
Important Non-Accident Benefits
As you travel, you face many potential risks with your vehicle. These could range from flat tires to having problems with a radiator or serpentine belt. In cases that leave you without an easy solution or that cause you to be stranded on the road, a tow truck could be tough to arrange on your own. With a good policy, you have access to a bilingual hotline for seeking towing support provided free of charge with your coverage.
Mexican insurance for Tucson from MexicanInsuranceStore gives you peace of mind!
Mexican Auto Insurance for Tucson, Arizona Residents Traveling to Rocky Point, Mexico